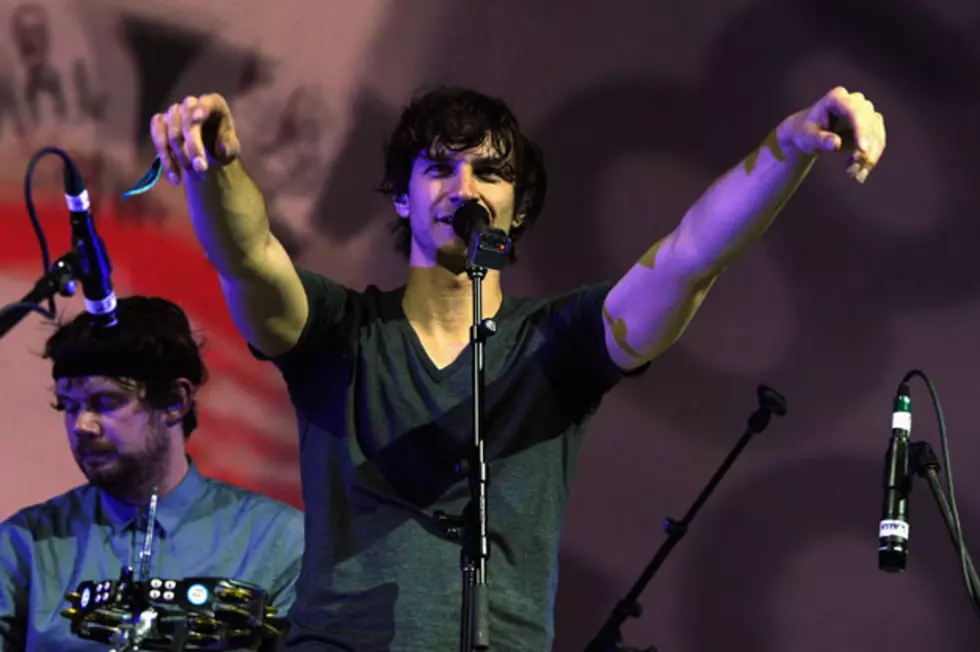 Gotye Wins Three Big Honors at 2012 APRA Awards in Australia
It really should come as no surprise, given the worldwide breakout status that Gotye's already achieved this year, but the vocalist was the big winner at Australia's APRA Music Awards over the weekend.
The singer swept the big three categories of APRA Song of the Year, Most Played Australian Work and Songwriter of the Year, primarily based upon the hit single 'Somebody That I Used to Know.'
Undercover reports that other winners of note from the evening included AC/DC for Most Played Australian Work Overseas for their classic 'Highway To Hell' and Birds of Tokyo, who took home the Rock Work of the Year trophy for their single 'Wild at Heart.'
Having played Coachella and appeared on NBC's 'Saturday Night Live' earlier this spring, Gotye is now focusing on other parts of the world. He recently announced August performances at the Summer Sonic Festival and will spend a good portion of the fall playing shows in Europe. At present, his only U.S. performances include appearances at the Bumbershoot Music and Arts Festival in Seattle on September 1 and the Austin City Limits Music Festival on October 13.
On the charts, Gotye recently surrendered his No. 1 slot with 'Somebody That I Used to Know,' but his follow-up, 'Eyes Wide Open,' is starting to steadily climb.