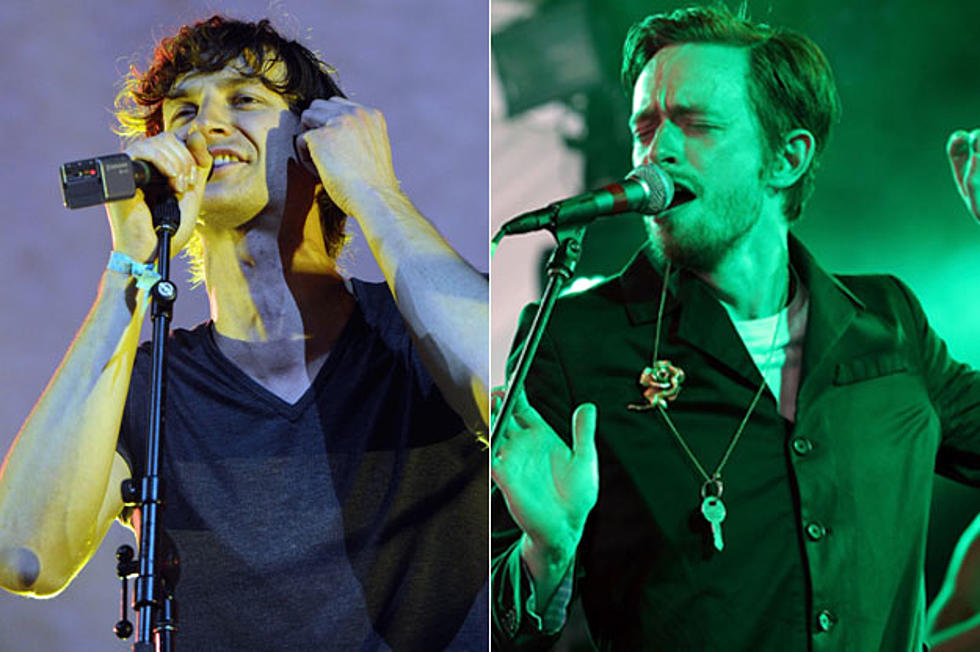 Yeasayer Take On Gotye's 'Eyes Wide Open' for Remix EP
Gotye is gearing up to release an EP featuring remixes of 'Eyes Wide Open,' a single from his breakthrough album 'Making Mirrors,' and Brooklyn electro-pop act Yeasayer are the first band announced as contributors to the disc, which is due out on Aug. 21. Listen to their take on the tune below.
Much like their new album, 'Fragrant World,' which also drops on Aug. 21, Yeasayer seem to be following their instincts more with their 'Eyes Wide Open' remix instead of over-thinking things through too much -- and that proves to be a good thing.
Yeasayer play with the tempo by slowing the tune down significantly and adding additional looped beats, turning it into a meditative groove. The melody remains largely intact, with the band slightly chopping up the vocals near the end and rearranging them, like a puzzle.
Artist names or other details of the other acts featured on the 'Eyes Wide Open' remix EP have not yet been announced, but we like what we've heard so far. Gotye was obviously thinking outside the box by recruiting Yeasayer for the disc, and it would certainly be a welcomed move if the other contributors are similarly somewhat of a surprise. Who would you like to hear remix Gotye's 'Eyes Wide Open?'
Listen to Yeasayer's Remix of Gotye's 'Eyes Wide Open'