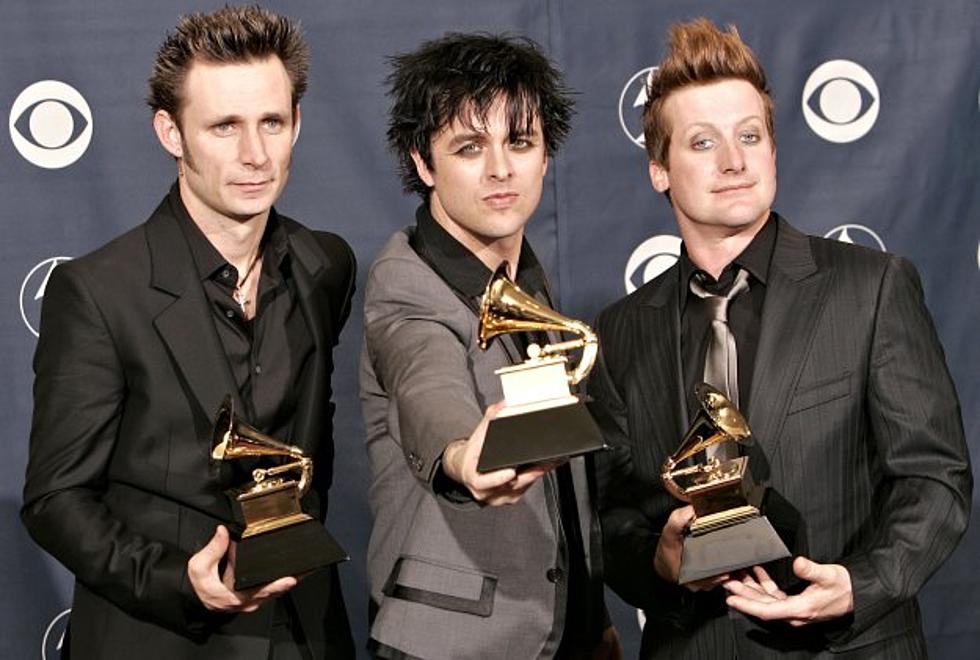 Green Day Releases Inside-The-Studio Videos
Ever since Valentine's Day, Green Day have been holed up in the studio recording the follow-up to 2009's '21st Century Breakdown.' Throughout this time, they've taken some time to give their fans a behind-the-scenes look at the new work by uploaded a video to YouTube roughly once a week.
However, those looking for information on the new songs may be disappointed. The eight videos the band has uploaded to date range between 32 and 45 seconds, and the music included sounds more like something they played to pass the time in the studio than an actual take on the new material.
For example, the most recent video (uploaded April 4) features drummer Tre Cool, bassist Mike Dirnt and frontman Billie Joe Armstrong fooling around with some jazzy rhythms. The video footage alternates between the band in the studio and Armstrong on his motorcycle.
Still, the studio chatter suggests that Green Day are looking to explore new sonic territory. The March 22 video finds Armstrong saying, "We're literally dealing with...a new sound, and it's f------ with my head." As the video comes to a close, another person, who looks suspiciously like their longtime  producer Rob Cavallo, says, "You have to always remember how each hit of every instrument is super-important, and they add up to one thing. But, then, when you do get it done, it's like 'Wow, that's a big, powerful statement.'"
Although Green Day have no other information to give out on the new album apart from the videos, we know that they will take a break on April 14 when they induct Guns N' Roses into the Rock and Roll Hall of Fame.
Watch Green Day's April 4 Video
Watch Green Day's March 22 Video