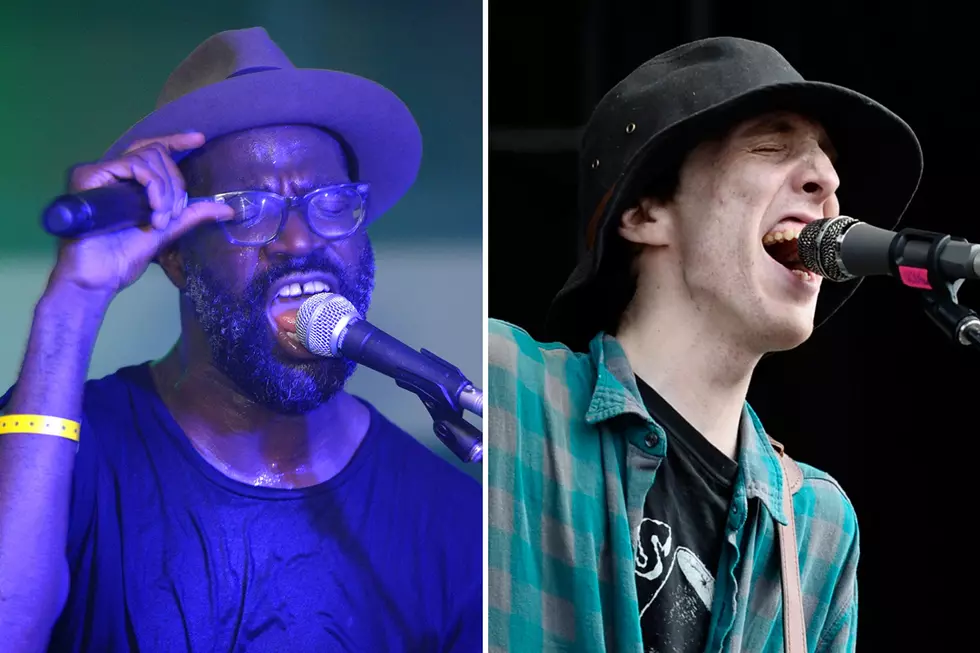 TV on the Radio, Deerhunter + More to Play Hopscotch Music Festival
Andrew Toth / Ilya S. Savenok, Getty Images
In its sixth year, the music fest will also feature over 130 other acts from different musical genres including Pusha T, Godflesh, Battles, Cashmere Cat, Owen Pallett, Roky Erickson, Chelsea Wolfe, GoldLink, Lydia Loveless, Old Man Gloom, Lawrence English, Jenny Hval, Clark, Zs, Sheer Mag, and Le1f.
In addition to TV on the Radio headlining Friday night, Sept. 11, Godspeed You! Black Emperor and Dwight Yoakam will be headlining Thursday (Sept. 10) and Saturday (Sept. 12), respectively. You can find more of this year's lineup below:
Hopscotch Music Fesitval will take place on Sept. 10-12 in downtown Raleigh, North Carolina. VIP ($215) and three-day ($145) wristbands for the festival are on sale now at etix.com. However, tickets for the headlining shows and single-day tickets will go on sale later in the summer. For more information on the festival, visit the Hopscotch website.