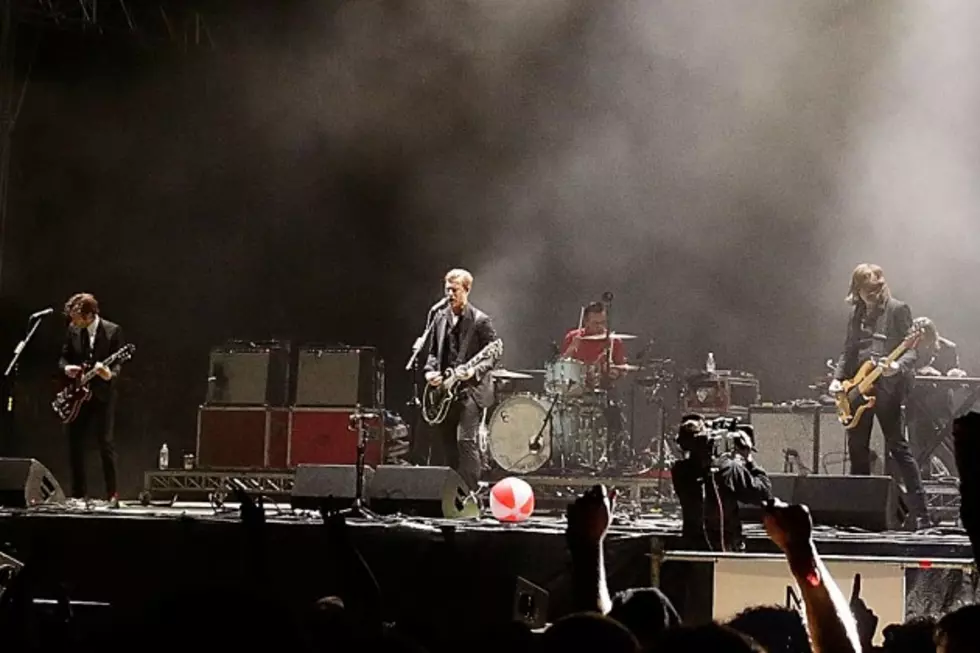 Watch Interpol Thaw Out With 'Everything Is Wrong' On 'Late Night'
Mark Metcalfe, Getty Images
If you've been following our coverage of last week's snowstorm in Buffalo -- and not because we're weathermen or anything -- you would have known that New York City rock band Interpol were trapped on their tour bus, buried in snow on an interstate highway for nearly 50 hours. Even after getting out of there, they still had to cancel their Boston show.
Well, now that they've been freed, the presumably exhausted Paul Banks-fronted rock outfit was able to make an appearance as the musical guests on 'Late Night With Seth Myers' to perform one of their new songs 'Everything Is Wrong' -- you can watch the full performance below.
'Everything Is Wrong' appears on the band's latest studio album, 'El Pintor,' which is out now via Matador. Like most of their tunes, Banks exhibits a sort of dark, emotional anguish while singing the song. The band, of course, looks dapper as always while performing the passionate track.