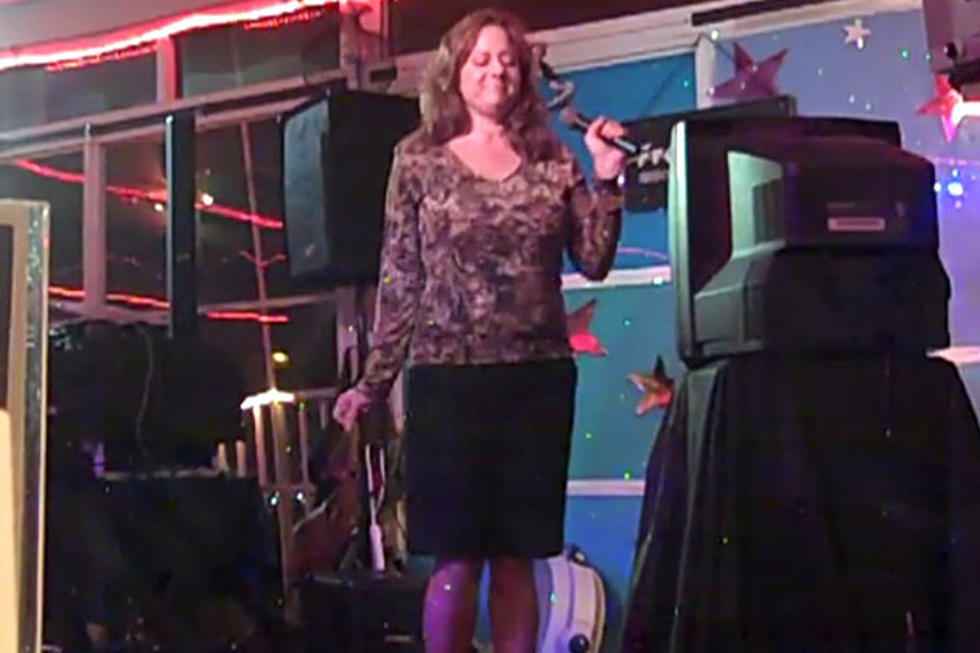 Indie Rock's Worst Karaoke Misfires
YouTube
There are certain songs that inspire people to get in front of an audience and "sing" drunkenly. Often, these songs are marked by some unique vocal element, such as a catchy singalong chorus or an amazingly difficult but flashy passage. Or maybe these are the songs that inspire nostalgia for the drunk-karaoke set. Whatever motivation pushed these people onto the stage to fail at karaoke, they went knowing that, in this information age, no embarrassing act goes unfilmed. And no embarrassing act, once captured by someone's smartphone, stays off of YouTube. So we got bored and put together this list of videos for your daily dose of schadenfreude. You're welcome.
'Just Like Heaven'

The Cure

Ah, the Cure's 'Just Like Heaven.' It's a wonderful song about being in love. Unless you manage to look both bored and stiff while doing the Bat Dance. Then, not so much.

'Creep' launched Radiohead into superstardom, putting them on the map, which they promptly rolled up and smoked before ditching this guitar-driven sound forever. But the song still lives on in the hearts and minds of karaoke butchers everywhere. This aspiring singer won second place for his performance, demonstrating how low the bar really is. Good job, friend.

'Under the Bridge'

Red Hot Chili Peppers

The Red Hot Chili Peppers' 'Under the Bridge' weaves a personal tale of tragedy and addiction. It also provides drunk frat boys the chance to impress drunk sorority girls. And to the fellow who kicked the song off, it's called rhythm -- give it a try next time.

'Losing My Religion'

R.E.M.

"That's me in corner. That's me in the spotlight, ruining this song for you forever." We shouldn't poke fun at this lady. She's obviously a big R.E.M. fan -- either that or she hates 'Losing My Religion' and wants everyone else to hate it too.

The guy here performing Pearl Jam's 'Alive' doesn't do a bad job. And the fact that he's singing with a live band helps make it not terrible. Too bad the person holding the camera thinks he or she is shooting footage for 'Cloverfield 2,' giving viewers a dose of motion sickness to go with the song.

'Blister in the Sun'

Violent Femmes

We really don't want to pick on this lady singing Violent Femmes' 'Blister in the Sun.' She seems nice, and she probably got pressured by her drunk coworkers into going up there in the first place. But we haven't been this upset about hearing this song since it briefly wound up in a Wendy's commercial.

'Personal Jesus'

Depeche Mode

If we had a 'Personal Jesus,' we'd pray to him to erase this video from our minds. We don't know if we should blame the manager of the establishment or the person who ran karaoke that night for allowing this to happen, but we feel the need to vindicate ourselves and Depeche Mode.

We, just like almost everyone else in the world, liked the Cranberries' 'Zombie' when it came out in the '90s. But now instead of the Cranberries, this dude is in our head. We want him out now.