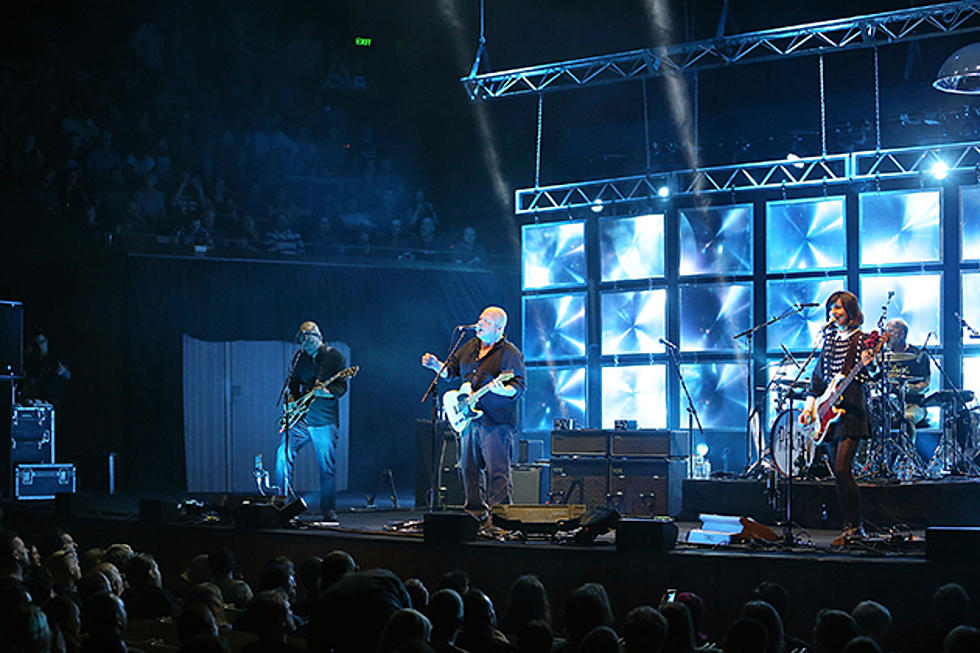 Kim Deal Is Welcome to Return to the Pixies, but They're Fine If She Doesn't
Mark Metcalfe, Getty Images
Pixies members Joey Santiago and David Lovering recently talked with NME about a few things, including the need to play the hits in order to keep the fans happy, and about how much they love their current bass player, Paz Lenchantin, who has played bass before in groups such as a Perfect Circle and Zwan. The two Pixies also said original bassist Kim Deal is welcome to return, although it might be awkward if she did.
Some of their comments, however, did seem to hint that they'd rather she not return. Lovering, the drumming half of the Pixies rhythm section, implied that Lenchantin is a better musician than Deal.
"She's a great bass player," Lovering said. "She sings well, and the audience loves her. And she's making me play better because she's such a good bass player. I don't want to be embarrassed, so I've had to step up my game, as far as playing."
And, being the smartass that he is, guitarist Santiago couldn't let the interview end without a little dig on Deal. "Kim? Come on in!" he said, maybe overdoing the sarcasm a touch. "We got a gig in Sydney -- four nights in the Sydney House. I know you like Australia."
Deal left the band just before it was scheduled to play a set of shows in Australia, so we can't help but wonder if that had something to do with her decision to quit. Maybe she owes somebody there some money.
To further cement the fact that Lenchantin is a talented artist, check her out playing violin during the Pixies' Tiny Music set for NPR: