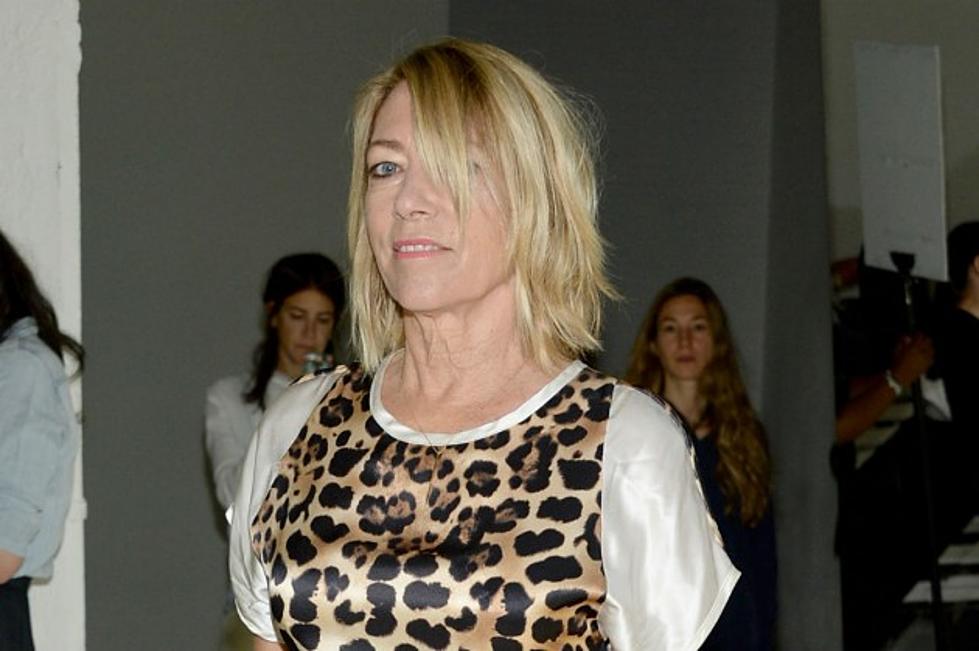 Kim Gordon Opens Up About Thurston Moore, Courtney Love + More in Memoir
Ben Gabbe, Getty Images
As we eagerly await the release of Kim Gordon's memoir, 'Girl in a Band,' some key and revealing quotes have made their way online. From the sounds of it, Gordon opens up about nearly every aspect of her career, including her and Sonic Youth bandmate Thurston Moore's divorce, working with Courtney Love and – as the title suggests – her experience as a lead woman in a band.
"When you listen to old R&B records, the women on them sang in a fierce, kick-ass way. In general, though, women aren't really allowed to be kick-ass," Gordon writes (via the Guardian). "Female singers who push too much, and too hard, don't tend to last very long. They're jags, bolts, comets: Janis Joplin, Billie Holiday. But being that woman who pushes the boundaries means you also bring in less desirable aspects of yourself. At the end of the day, women are expected to hold up the world, not annihilate it."
Nevertheless, that doesn't stop Gordon from speaking her mind about fellow female rocker, Courtney Love.
"No one ever questions the disorder behind her tarantula L.A. glamour – sociopathy, narcissism – because it's good rock and roll, good entertainment," she writes of her experience working with Love. "I have a low tolerance for manipulative, egomaniacal [behavior], and usually have to remind myself that the person might be mentally ill."
And while she thought Love was manipulative and egomaniacal, Gordon held equally low regard for the Hole frontwoman's then-boyfriend Billy Corgan.
"Courtney asked for advice about her 'secret affair' with Billy Corgan," she explains. "I thought, 'Ewwww,' at even the mention of Billy Corgan, whom nobody liked because he was such a crybaby, and Smashing Pumpkins took themselves way too seriously and were in no way punk rock."
On the other hand, Gordon fondly recalls her burgeoning relationship with Moore.
"He had a glow about him I liked, and he also seemed extremely sure about what he wanted and how to get it too, though it was more a quiet self-confidence than anything brash," she writes of her ex-husband. "There was something wild, but not too wild, about Thurston. His guitar-playing may have been free and untamed but we came from similar middle-class academic backgrounds."
However, Gordon says she's not ready to make amends with Moore.
"No one could understand how Thurston, who always had a good nose for the user, the groupie, the nutcase or the hanger-on, had let himself get pulled under by her," she writes, alluding to the infidelity that broke up their marriage. "I did feel some compassion for Thurston… but that's a lot different to forgiveness."
We'll have to wait until Feb. 24 when 'Girl in a Band' hits stores to read the rest.