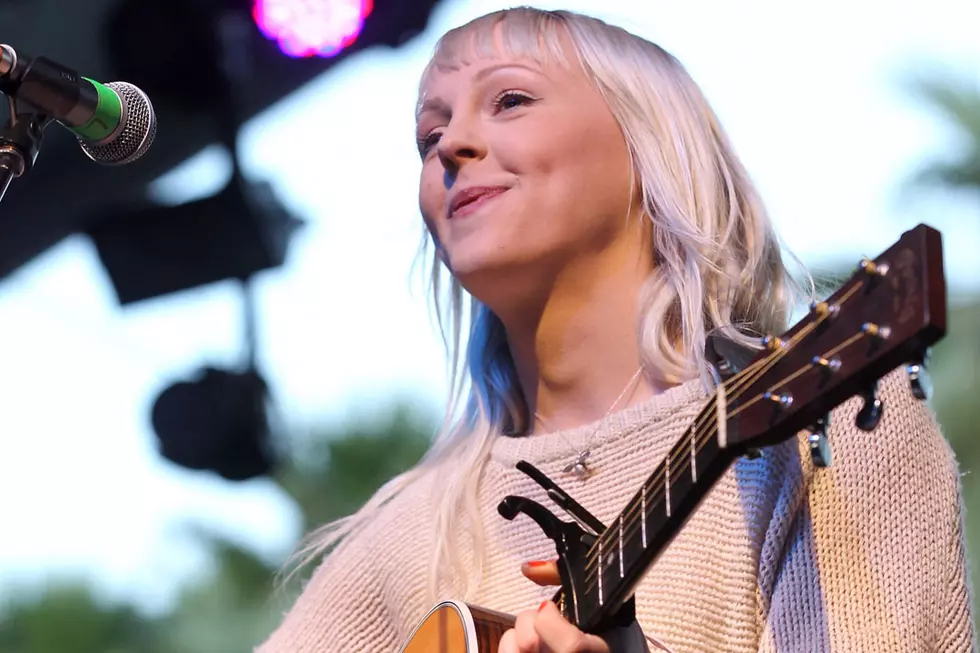 Laura Marling Goes Electric On New LP, 'Resists the EDM'
Karl Walter, Getty Images
If you heard Laura Marling's latest single, 'Short Movie,' then you may have noticed that she's going a bit more electric with her sound these days. However, don't think she's falling into the electronic sound trend completely.
"I wrote the record on electric guitar," she tells Uncut, "but I play electric like I do acoustic. It's not gonna be groundbreaking. I've managed to resist the EDM!"
Although Marling has been known to wear her heart on her sleeve with thought-out lyrics and honest songs, she told the U.K. magazine that this upcoming album explores her time in the U.S. -- namely Los Angeles -- and explores 'Americanisms.'
"I think a lot of this record is about feeling -- not consciously, but in retrospect -- desperately lost in translation [living in Los Angeles]. I had an old mentor, an American chap, who kept saying to me, 'It's a short movie, man', which I thought was quite funny, so there are lots of Americanisms like that in it," she explains.
Marling's fifth album, 'Short Movie,' is set for release in the U.K. on March 23 via Virgin EMI and will be available in the U.S. on March 24 via Ribbon Music.
Listen to Laura Marling's 'Short Movie'