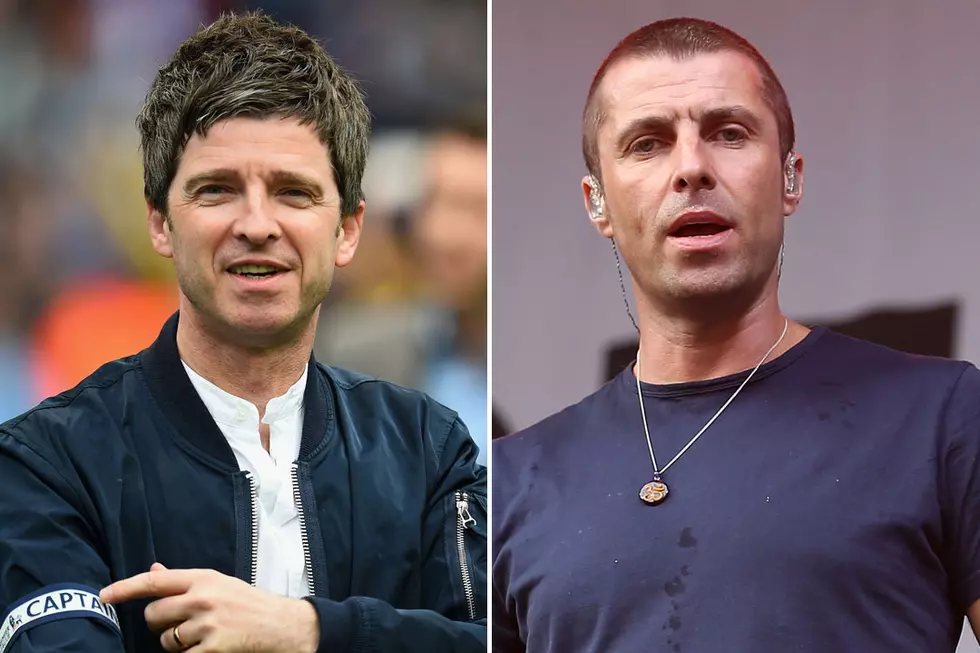 Liam Gallagher Calls Brother Noel 'Another Prick on The Wall'
Shaun Botterill / Mark Metcalfe, Getty Images
Earlier this year, it looked like Liam and Noel Gallagher were starting to get along just a little bit, especially when the former showed up backstage at the latter's concert. However, Twitter has proven that their sibling rivalry is still as strong as it once was; earlier this week, Liam compared Noel to a British reality television star.
But that's not all! Liam's rants continued today (May 7) when he called out his brother for blasting Zayn Malik of One Direction in a recent interview. Check out the tirade -- which includes Liam calling Noel "another prick in the wall" -- below:
Oh, but Liam isn't finished. When Noel said Liam's people were spreading rumors about an Oasis reunion, he responded, "Re oasis rumours you know I don't bum the press never had never will you know where I am if you need me LG x," Liam tweeted.
(Noel divulged more about these rumors in that same interview and said, "It's a 'source close to him,' and I'll tell you how close it is: She probably wakes up with him every morning. It's always left to me in an interview to let the kids down.")
Liam ended his rant by also taking a shot at NME, proving nobody's safe from his wrath:
Worst to First: Every Oasis Album Ranked