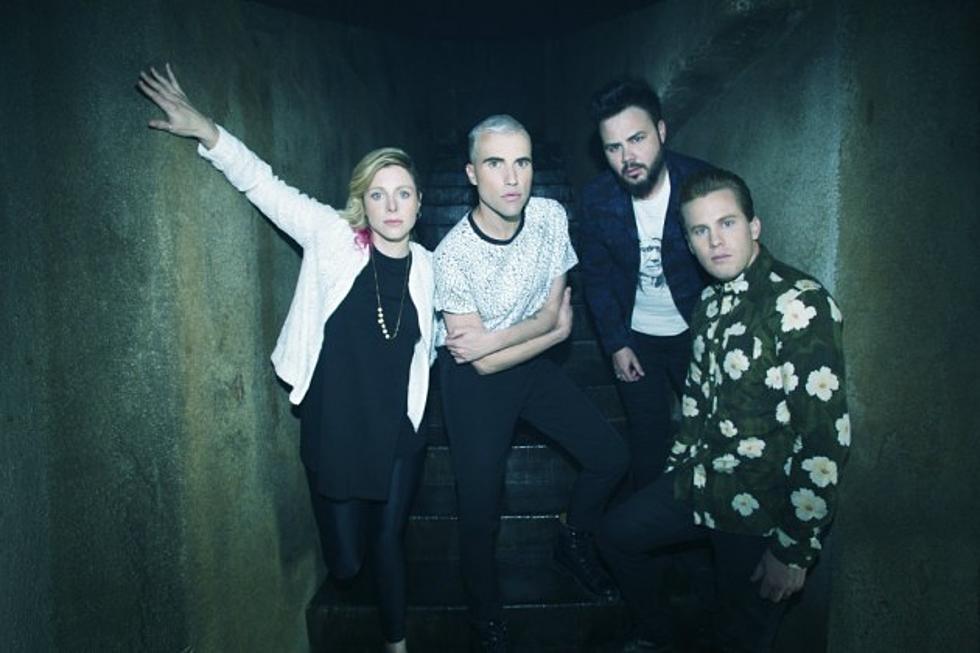 Listen to Neon Trees' New Single, 'Songs I Can't Listen To'
Mathew Hartman
After their recent announcement of a small club tour, pop luminaries Neon Trees have released a punk-driven new single called "Songs I Can't Listen To." Listen to the track below.
Written by frontman Tyler Glenn, the song has a clear pop-punk edge initially with moments of heavy Cure influences throughout – an unlikely combination for a mainstream pop outfit. It confirms they continue to hang onto their own unique and glorious spark that separates them from the general plethora of pop musicians. The track is currently available for purchase via iTunes.
The band's upcoming tour – An Intimate Night Out With Neon Trees – kicks off June 6 in Seattle and will span the continental U.S. before wrapping up in Boston on July 25. Check out their full list of tour dates here. Although a follow-up to the band's 2014 album, Pop Psychology, has not yet been announced, the new track is an obvious first step.
Neon Trees – "Songs I Can't Listen To"