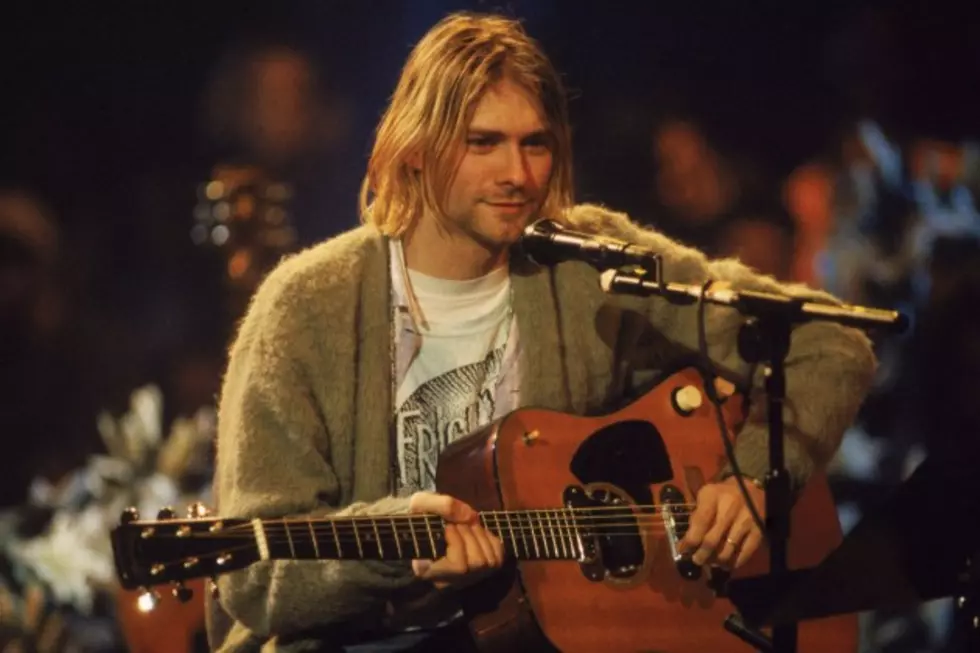 'Montage of Heck' Will Include Previously Unheard '12 Minute Acoustic' Kurt Cobain Song
Frank Micelotta, Getty Images
We're still a few months away from the premiere of Brett Morgen's intimate Kurt Cobain documentary, Kurt Cobain: Montage of Heck, but thankfully, the director continues to share tidbits of what we can expect from the film. In a tweet, Morgen revealed one such exclusive as being a previously unheard, 12-minute acoustic track from the late Nirvana frontman:
While we'll have to wait until the documentary debuts on HBO on May 4 to hear the "mind blowing" song, Morgen has previously unveiled an animated still from the forthcoming film (the movie is made up of animation, home movies, interviews and more), as well as Cobain's mixtape for which the film is named after.
After Montage of Heck arrives, Morgen will share even more of Cobain's archives in a book sharing the same name. The director has previously said there wasn't enough time or space to include all of the photos, art and footage he's gathered, including an interview with Cobain's former bandmate and Foo Fighters frontman Dave Grohl. Morgen will publish some of it in the upcoming book, while the director says he hopes his excess footage – including the Grohl interview – will appear in an extended version of the documentary at a later date.
You Think You Know Nirvana?