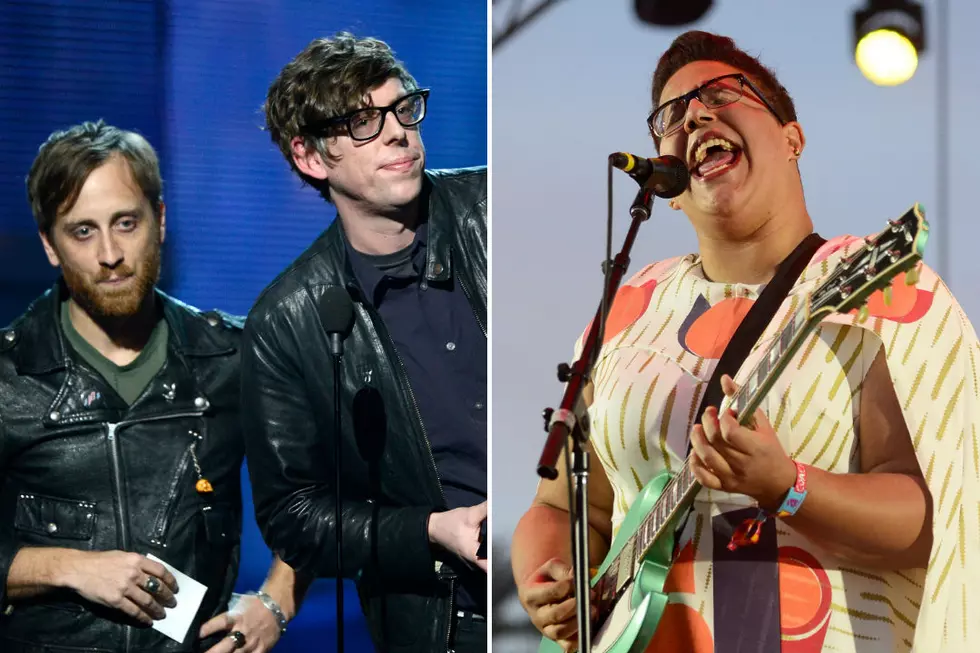 Wouldn't It Be Nice: Mountain Jam 2015 Collaboration Wish List
Kevork Djansezian / Frazer Harrison, Getty Images
We're mere weeks away from this year's Mountain Jam, and the recent release of the 2015 schedule has our excitement at an all-time high -- and rightfully so.
The Hunter Mountain, N.Y.-based festival will see the Black Keys, Alabama Shakes, Robert Plant and the Sensational Space Shifters, Grace Potter and many more take the stage this year. While we're looking forward to each Mountain Jam artist's individual set, we can't help but wonder what it would be like if members of the excellent roster were to team up together for epic, in-the-moment collaborations.
We put that hoping and wishing to good use and formulated a list of our would-be dream Mountain Jam collabs. Check 'em out in the gallery above and join us in crossing our fingers in the hopes that one of these actually comes to fruition.