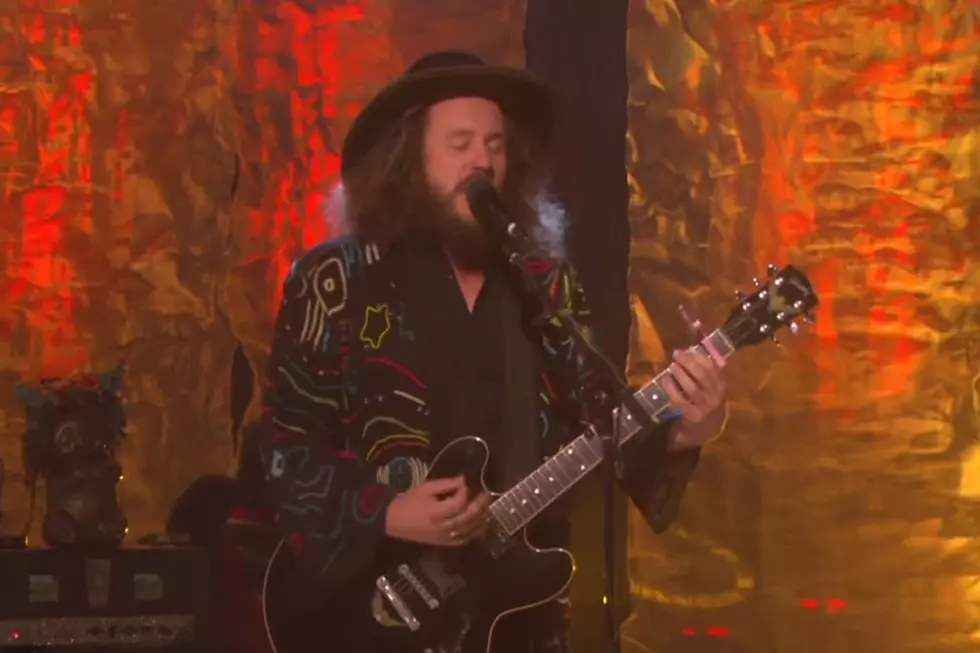 Watch My Morning Jacket Perform 'Big Decisions' on 'Ellen'
Ellen
On Thursday (May 7), My Morning Jacket made a stop on The Ellen DeGeneres Show to promote their just-released album, The Waterfall, and performed the song "Big Decisions."
Though the band has been at this rock and roll thing for nearly two decades, this marked My Morning Jacket's first appearance on daytime television. Check out their performance in the video above.
The band has long been heralded as a captivating live act, something band leader Jim James agrees is its calling card. "Live music is proof that there's some things the internet can't kill," he recently told Billboard. "In our lifetime we're going to see more and more things start to disappear and get gobbled up by the internet, but live music won't be one of them. Once all the power goes out, there will still be human beings standing together around a campfire, playing acoustic guitars."
During the sessions for The Waterfall, the band recorded enough material for two albums. The rest of those sessions is already planned for release next year, but James vows the two will stand alone: "The records won't be related in any way. It's not like The Waterfall part one and part two."