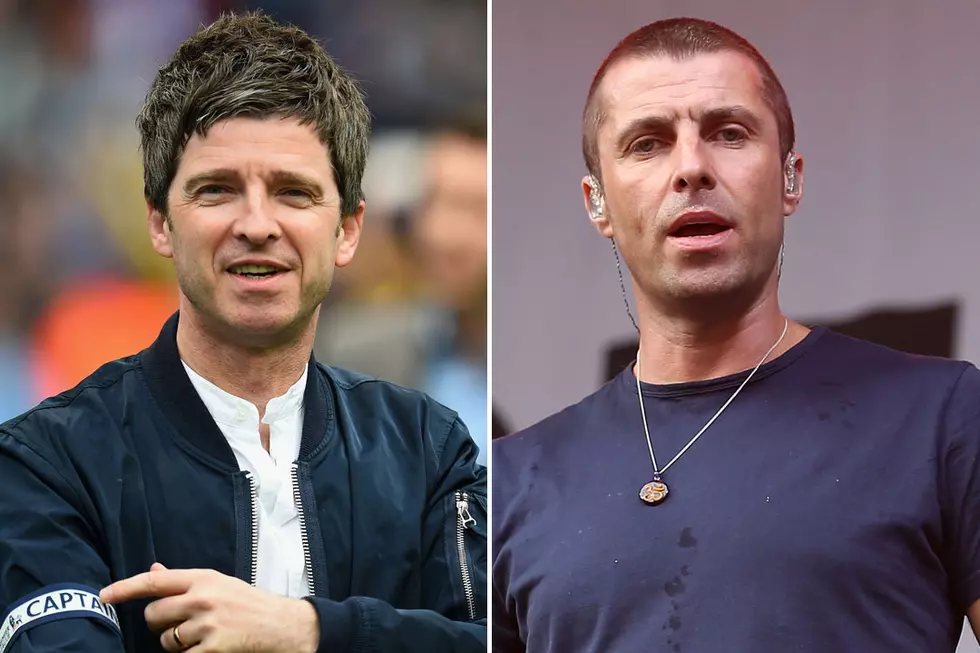 Noel Gallagher Says Liam Isn't Doing Too Well These Days
Shaun Botterill / Mark Metcalfe, Getty Images
Noel and Liam Gallagher might not have gotten along in the past, but things are slowly starting to change. Noel admitted that he was sad about Beady Eye's breakup, and now it looks like he's showing more care toward his brother.
In a recent interview with NME, Noel talked about the hard times his brother has been going through over the past year -- in his own gritty Noel kind of way, of course.
"He's making a f--king mess of things at the moment, but we've all been there," Noel told the U.K. music magazine. "I've been there. Something like that can be a great thing because you get to the bottom and you cleanse yourself of a lot of f--king s--t baggage and you start again. I'm the kind of person that says 'F--k it, take it' and I'll start again. And that would be my advice to him."
Between the drawn out child support battle between Liam and his ex, Nicole Appleton, and the recent breakup of Beady Eye, there's no denying Liam is going through a rough patch. And although he may be out of music for the time being, Noel doesn't think that hiatus will last too long.
"[Beady Eye are] a f--king great band but they're not great songwriters," he said. "They needed one great song. Not just a hit single, a great f--king tune. But I don't think he'll be out of the game forever."