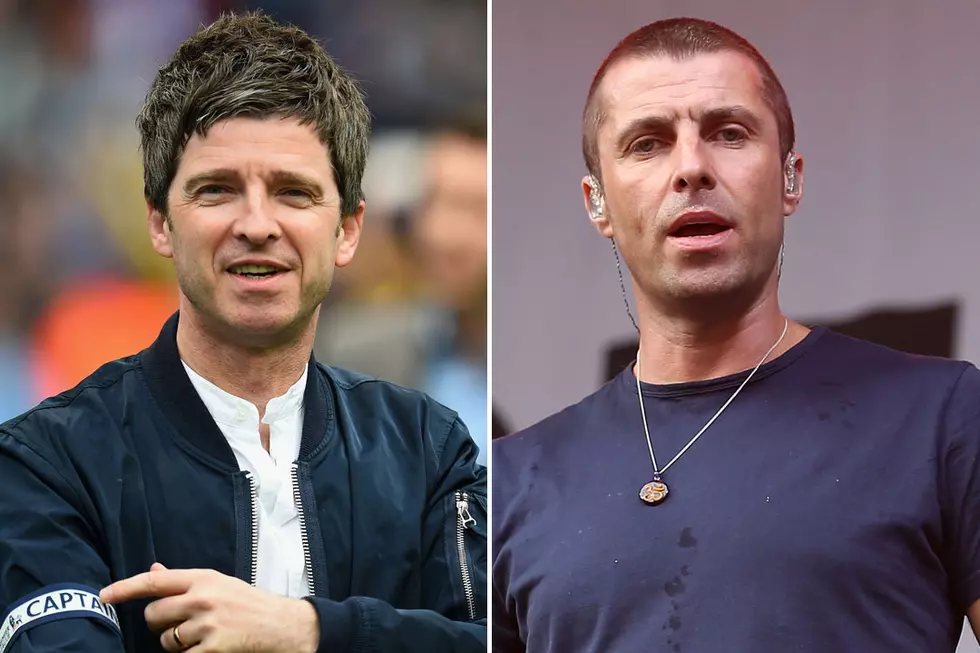 Noel Gallagher Pushes Liam to Go Solo
Shaun Botterill / Mark Metcalfe, Getty Images
Since the breakup of Beady Eye, Liam Gallagher hasn't been doing too well. However, his brother, Noel, has a solution for his current predicament -- go solo.
Promising he won't be away from music for long, Noel told Q that the two of them chat when they see each other at Manchester City soccer matches (their home team). "I see him at football and we talk," Noel said. "Liam won't be out of the music game for long, and he shouldn't be, because there aren't many people like that still left."
It seems the two are really getting along these days when Noel admitted that Liam took a little "cheeky" dig at him -- and (thankfully) no punches were thrown. "He said, 'I'd have smashed [High Flying Birds song 'Everybody's On the Run'],' I was like, 'Yeah, whatever.' Like I said, a cheeky little c--t," Noel revealed.
Sibling banter aside, Noel's High Flying Birds will be headlining Calling Festival in London on July 4.
The 100 Most Anticipated Albums of 2015