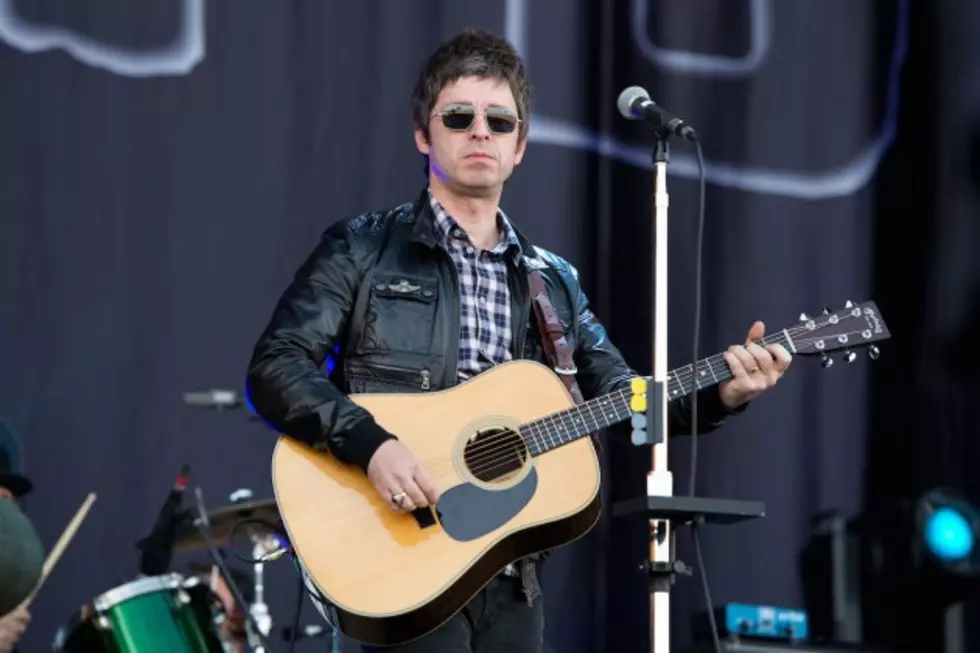 Noel Gallagher Says He's Already Working on His Next Album
Samir Hussein, Getty Images
Noel Gallagher says he's already a decent way through the follow-up to Chasing Yesterday, the album he released with his band, the High Flying Birds, earlier this year.
"I'm already a bit of the way into my next record," the Oasis mastermind and Britpop legend told NME. "As for what it will eventually say on the cover though remains to be seen."
In the meantime, Gallagher has been busy playing songs from Chasing Yesterday, both on stage and on TV. He's set to play his biggest headlining gig as a solo artist on July 4 at the Calling Festival in London. "I haven't actually given it much thought," he said. "Not sure I see the point in over-thinking these things. Just get up there and give it 75 percent. (One always has to save some for the aftershow.)"
And earlier this month, on this side of the pond, Gallagher ripped up the stage of the Late Late Show, playing a bopping version of "Lock All the Doors."
Gallagher also seems to be enjoying the fact that, thanks to the success of his solo career, he doesn't have to dwell on the glory days of Oasis. "I'm not sure why or how it's happened but I'm glad it has, and if this tour is anything to go by then there seems to be yet another generation coming through who are discovering whatever it is I do, two decades after the fact. God bless them."
As for Oasis -- that band might never be getting back together. In an interview a few weeks ago, Gallagher said he could "never forgive" his brother, Liam, over arguments they had in the heyday of the band.
 Noel Gallagher's High Flying Birds – "Ballad of the Mighty I" (Official Music Video)