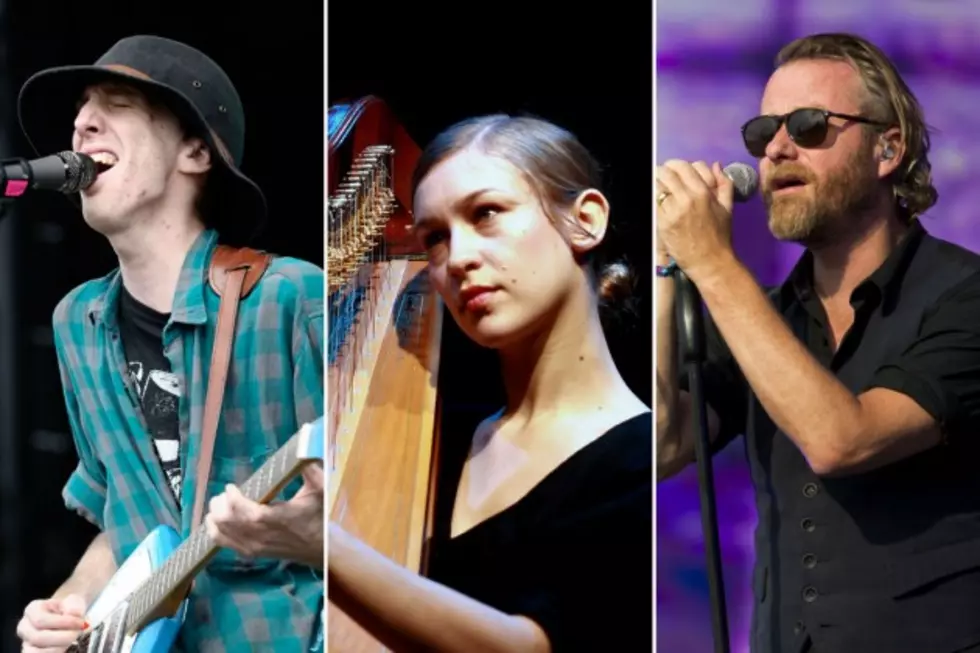 October 2015 New Music Releases
Ilya S. Savenok / Mike Flokis / Tristan Fewings, Getty Images
Fall is here, and that means there are only a few more months to finalize those year-end lists. With that said, there are still plenty of exciting releases to come before the year's out.
Coheed and Cambria will return with The Color Before the Sun, which marks the band's very first non-concept album since their 2002 debut. Deerhunter will release Fading Frontier, a follow-up to 2013's Monomania and their first since frontman Bradford Cox's car accident last year. The National leader Matt Berninger and Menomena's Brent Knopf will debut their new side project, EL VY, at the end of the month.
Beach House have wasted no time at all putting out their next album, considering their previous effort, Depression Cherry, arrived back in August. However, the dream-pop duo promises Thank Your Lucky Stars is its own thing rather than a companion album or a collection of B-sides.
Check out a complete list of releases you can expect in October below:
Editors – In Dream
Wavves – V
Mercury Rev – The Light in You
Squeeze – Cradle to the Grave
Deafheaven – New Bermuda
Girls Names – Arms Around a Vision
Eagles of Death Metal – Zipper Down
Born Ruffians – Ruff
Childbirth – Women's Rights
Blitzen Trapper – All Across This Land
The Icarus Line – All Things Under Heaven

Alex G – Beach Music
City and Colour – If I Should Go Before You
Coheed and Cambria – The Color Before the Sun
Edward Sharpe and the Magnetic Zeros – In No Particular Order: 2009-2014
Glenn Mercer – Incidental Hum
Johnny Marr – Adrenalin Baby
Nicole Dollanganger – Natural Born Losers
Protomartyr – The Agent Intellect
Saintseneca – Such Things

!!! – As If
Beach House – Thank Your Lucky Stars
Chris Walla – Tapes Loops
Deerhunter – Fading Frontier
Here We Go Magic – Be Small
Maritime – Magnetic Bodies/Maps of Bones
Neon Indian – VEGA INTL. Night School
Small Black – Best Blues
The Twilight Sad – Òran Mór Session
YACHT – I Thought the Future Would Be Cooler

Dave Gahan & Soulsavers – Angels & Ghosts
Fuzz – II
Joanna Newsom – Divers

Beach Slang – The Things We Do to Find People Who Feel Like Us
Cheetahs – Mythologies
EL VY – Return to the Moon
Guy Garvey – Courting the Squall
Martin Courtney – Many Moons
Puscifer – Money Shot
Wolf Eyes – I Am a Problem: Mind in Pieces

Bjork – Vulnicura Strings
Bob Dylan – The Cutting Edge 1965-1966: The Bootleg Series Vol. 12
Norman Westberg – 13
Deerhoof – Fever 121614
Jennylee – Right On!
Baroness – Purple
Suede – Night Thoughts