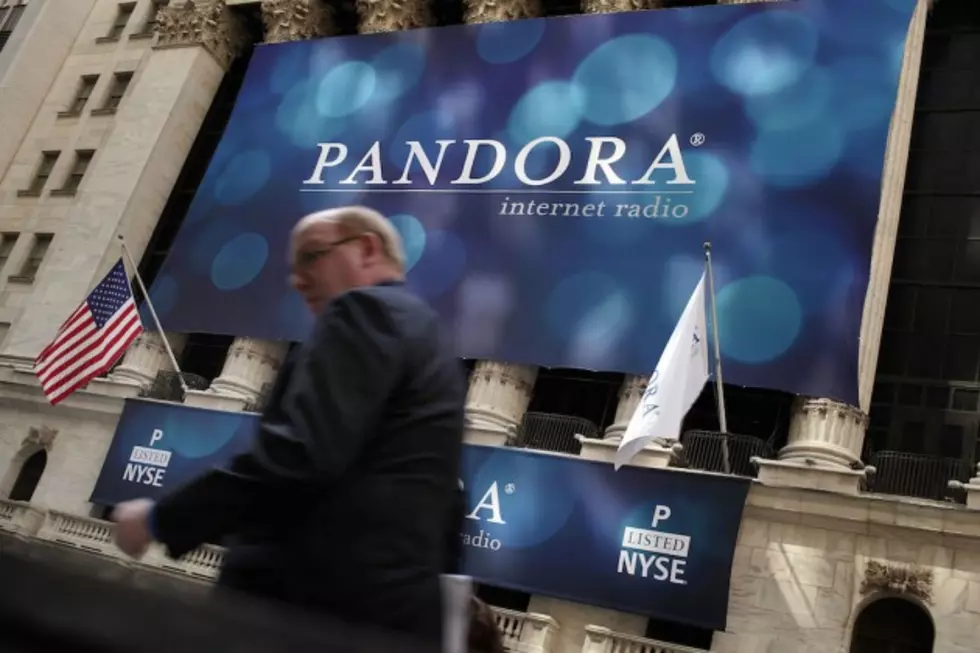 Pandora Adds Former CEOs of AEG + EMI to Board
Spencer Platt, Getty Images
The music industry doesn't exactly love Pandora. While streaming services like Spotify draw ire from the industry for the rates they pay out to artists, Pandora gets even more heat -- mainly because, as a radio company, it's legally allowed to pay out less money than on-demand streamers like Spotify.
With all that as background, Pandora is bringing on two major music industry figures in an apparent attempt to extend an olive branch to the industry. On Monday, the company announced it named Tim Leiweke – former CEO of live music megalith AEG – and Roger Faxon – former head of EMI Music Publishing – to its board. Faxon's appointment in particular could be seen as a concession to publishing groups, who often say they're shortchanged by Pandora.
Indeed, negative reactions from publishing groups are already coming out. In an op-ed for Billboard, David Israelite, the head of the National Music Publishers' Association (the trade association that represents publishers and songwriters in the U.S.) said it was "shocking" that Faxon had chosen to join up with Pandora. "To date, songwriters have not seen Pandora as a solution and collaborator in the digital frontier, but instead a company looking to fight songwriters at every turn to benefit its bottom line," Israelite wrote. "It's my hope that Mr. Faxon can bring some sense to Pandora's approach, but unfortunately I doubt they will listen to him."