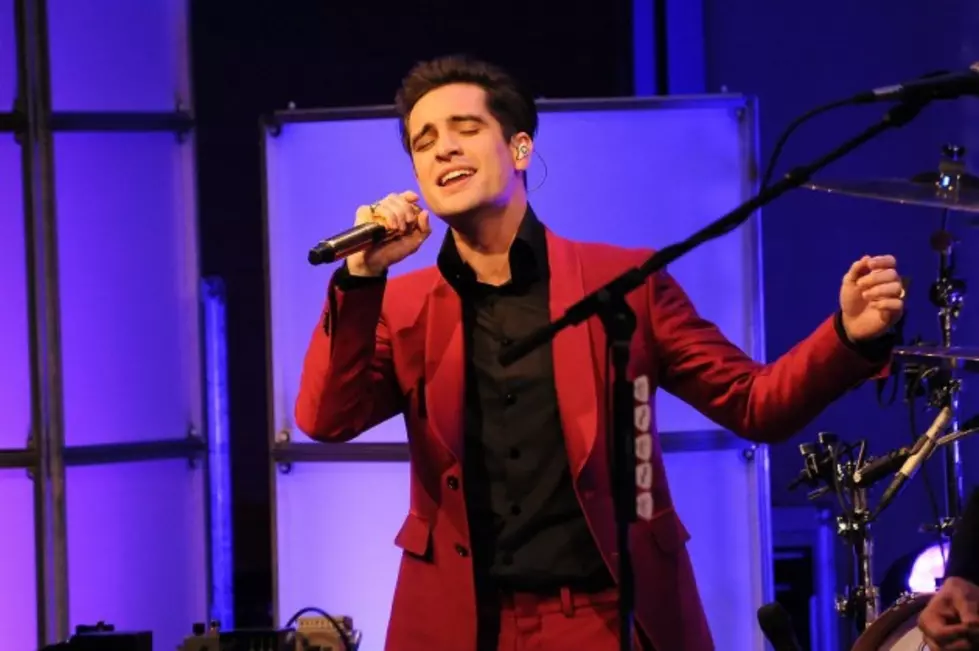 Panic! at the Disco's Brendon Urie Says New Album Will Sound Like 'A Fever You Can't Sweat Out'
D Dipasupil, Getty Images
Urie was fairly tight-lipped when it came to specifics about the band's fifth album, however, he did reveal that its sound most resembles Panic!'s debut effort, A Fever You Can't Sweat Out. It's a good thing then that, when asked if he ever gets sick of playing the 2005 album's breakthrough hit, "I Write Sins Not Tragedies," Urie replied, "Not yet. Still having the best time playing it live."
He did say that his favorite song to write for the new album thus far has been its lead single, "Hallelujah," which received a music video earlier this month. Urie also revealed that the M.C. Escher-esque clip was inspired by the Ustwo-created puzzle app, Monument Valley.
Otherwise, Urie simply told fans he's "extremely proud and anxious to share" the upcoming album, but we'll just have to keep waiting to hear when the LP will land in stores. The singer recently told Alternative Press that he has "10 or 11 songs written that are huge candidates to be on the album."
When it does arrive, Panic!'s fifth album will follow 2013's Too Weird to Live, Too Rare to Die!