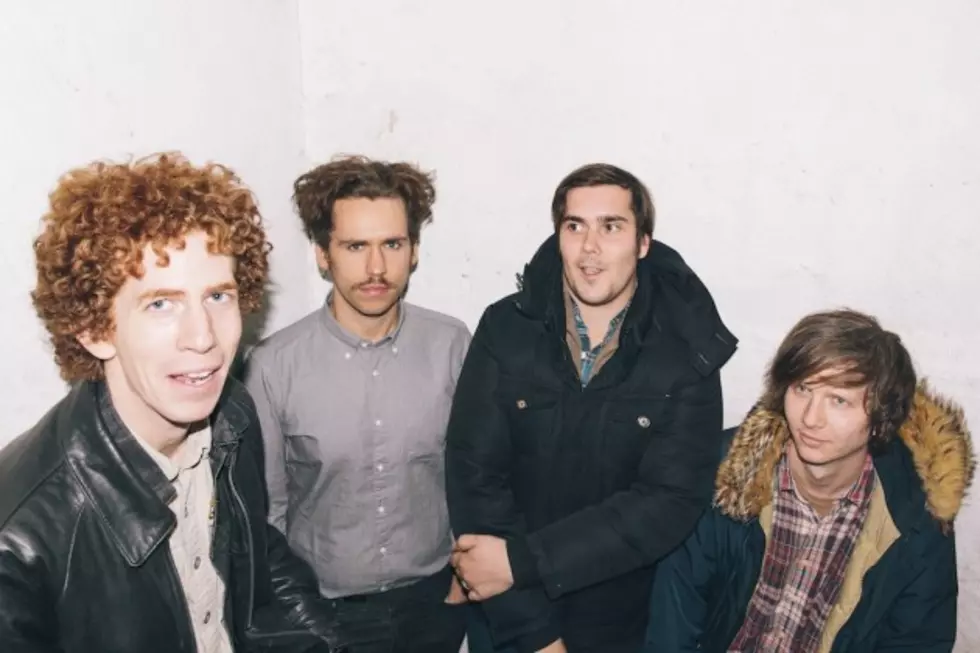 Parquet Courts Announce Two Split 7-Inch Singles + European Tour
Ben Rayner
Brooklyn-based punk band Parquet Courts announced they'll release two split 7-inch singles this August. The first, which will be out on August 11 via Wharf Cat, is a cover swap with Joey Pizza Slice (Parquet Courts recorded the band's "Pretty Girls," which you can listen to below. The second 7-inch, out August 14 via VERA/LIVE, features live tracks by Parquet Courts and fellow Brooklynites Big Ups.
The two records follow up the band's two full-length albums from 2014, Sunbathing Animal, which reached No. 55 on the Billboard 200, and Content Nausea, which they recorded under the name Parkay Quarts.
The band also announced a brief European tour that will take place from late August to mid-September and feature stops at festivals like Reading, Leeds and Lollapalooza Berlin.
Parquet Courts 2015 European tour:
Aug. 27: London, England - Birthdays
Aug. 28: Reading, England - Reading Festival
Aug. 29: Leeds, England - Leeds Festival
Sept. 02: Galway, Ireland - Roisin Dubh
Sept. 03: Limerick, Ireland - Dolan's
Sept. 04: Belfast, Ireland - LL2
Sept. 08: Stockholm, Sweden - Debaser Strand
Sept. 09: Oslo, Norway - Blaa
Sept. 10: Copenhagen, Denmark - Pumpehuset
Sept. 12: Berlin, Germany - Lollapalooza Berlin
Sept. 14: Vienna, Austria - Chelsea
Sept. 15: Zagreb, Croatia - Culture Factory
Sept. 16: Ravenna, Italy - Bronson
Sept. 17: Rome, Italy - Monk
Parquet Courts – "Pretty Girls" (Joey Pizza Slice cover)