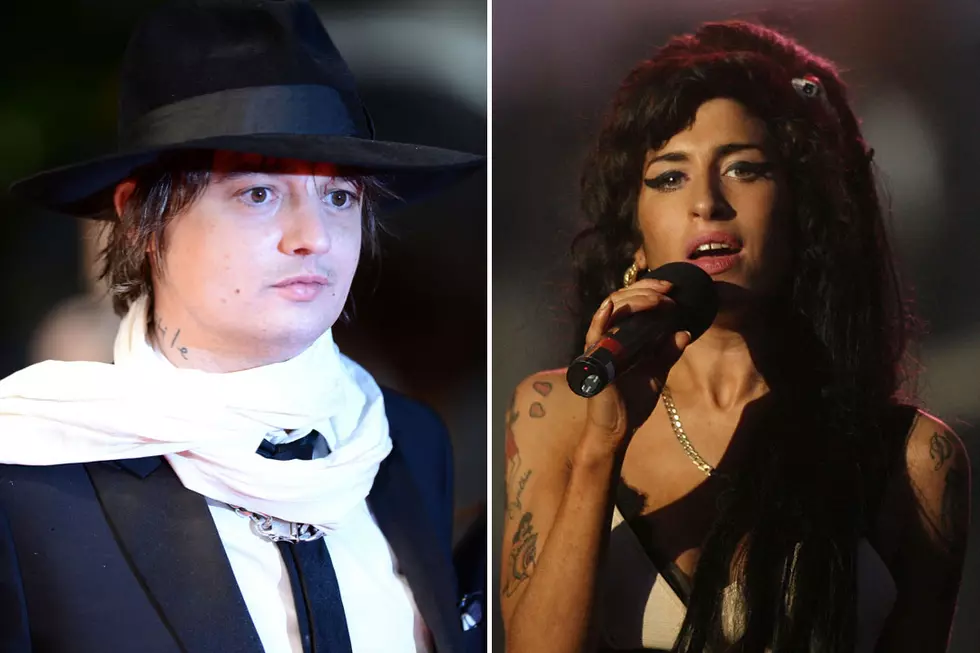 Pete Doherty Opens Up About Friendship With Amy Winehouse
Ian Gavan / Dan Kitwood, Getty Images
"She was quite a harsh critic," he says in a YouTube video that has since been (unfortunately) put to private. Sometimes we'd get together to write songs and she'd say 'Come on then, play us what you've got' and I'd play a particular chord progression and she'd be like 'Nah, it's not really good is it Pete?' So I was determined to use that particular chord progression."
Like Winehouse, Doherty has his own struggles with drug addiction and other substance abuse, which he also delves into, especially when it came to writing 'Flags of the Old Regime.'
"I'm clean, but when I wrote the song and the first time I played it, it was very … it was almost impossible actually to get the words out … there was a strange contradiction between wanting to bare your soul and to also put it in a catchy melodic form."
He also admitted that the two of them tried to write together, but it never panned out the way they wanted: "We'd get together to make some music but we never really did, not properly."
'Flags of the Old Regime' will drop on March 9 via Walk Tall Recordings, and all the proceeds from track sales will go to the Amy Winehouse Foundation -- an organization set to help young people who've gotten into the misuse of drugs and alcohol.