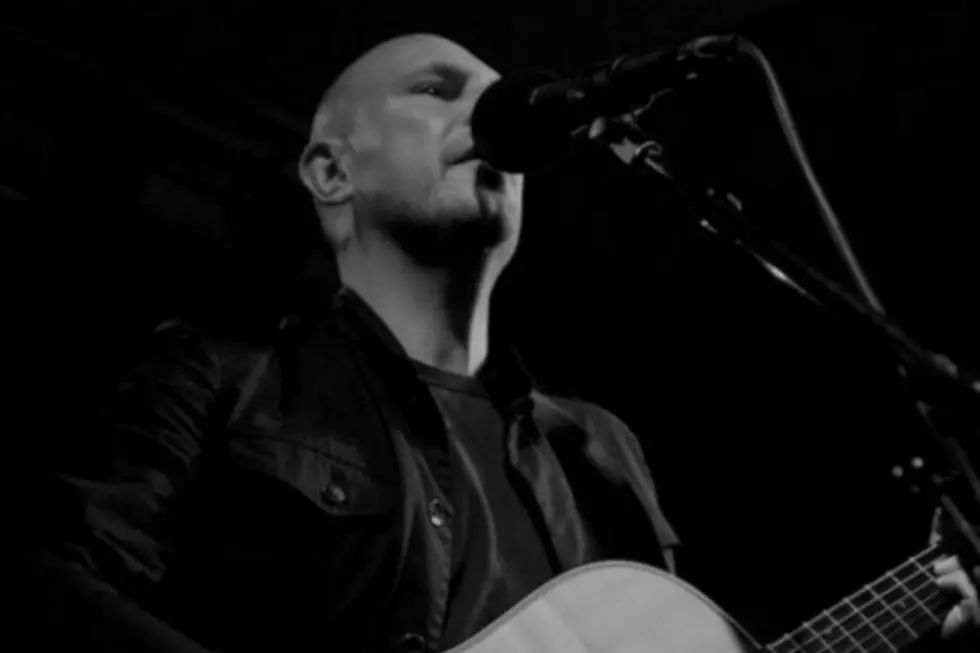 Philip Selway Talks 'Weatherhouse,' Radiohead's Next Album + More
Facebook
Radiohead's Philip Selway recently embarked on a tour in support of his latest solo album, 'Weatherhouse,' which landed in the fall of last year. Ahead of the tour, Selway opened up about his transition to a solo artist, the making of his sophomore effort and how Radiohead's individual projects help fuel the band's growth -- including a ninth album that's in the works.
With his debut solo album, 2010's 'Familial,' under his belt, Selway said he feels more prepared to transition from his role as Radiohead's drummer to frontman.
"Now, having had experience of making two records and touring 'Familial,' I feel that I've… found more what I can bring to that role," he told Drowned in Sound in a recent interview. "I've got far more comfortable with it now … I don't feel so much of a novice."
When asked if the darkness heard on 'Weatherhouse' is as autobiographical as 'Familial,' Selway said, "I would hope they're all vivid emotions in there and that they ring true as well, but they're probably not the complete reflection of where I am in my personal life and in my working life."
He also noted that Radiohead's individual projects – his own solo work, Thom Yorke's solo career and Atoms for Peace and Jonny Greenwood's work as a composer – improves upon their relationship as a band.
"I think of it in terms of the whole dynamic between the five of us," he said. "You're building our musicality, you're building your musical confidence and you may be itching for some kind of musical stretches that can't be necessarily done in Radiohead. All those things feed back into a much more positive working relationship between the five of us."
In fact, their solo projects may be fueling Radiohead's ninth album, which Selway said is underway.
"We worked throughout the autumn up to just before Christmas, and now we're just taking some time away for other projects," he explained. "We'll get back to it in March and we'll make an assessment of where we are then, but we've been excited about what we've been doing so far. It's by no means finished yet, so we've got a way to go. It's been a productive time though."
However, Selway didn't want to make any promises about a timeline for the next Radiohead album, saying, "I wouldn't want to start to predict that kind of thing in a Radiohead schedule because you can find yourself six months down the line saying, 'I wish I hadn't have said that actually!'"
You Think You Know Radiohead?
The 100 Most Anticipated Albums of 2015