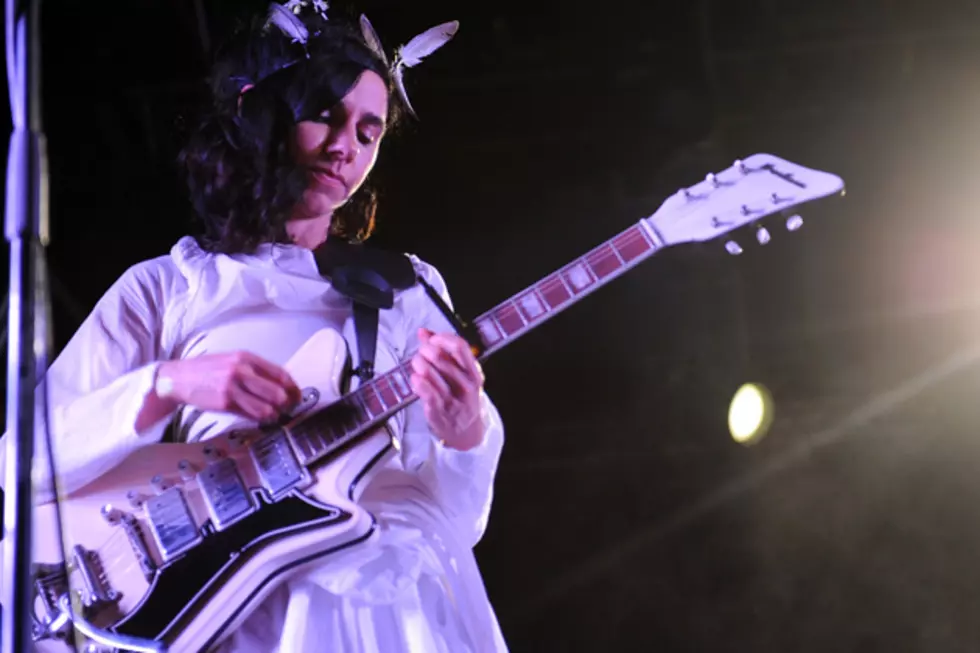 PJ Harvey to Release a Book of Poetry
Frazer Harrison, Getty Images
English singing legend PJ Harvey just announced the upcoming release of her first book. 'The Hollow of the Hand' is 224 pages of poetry written by Harvey, featuring photographs by photographer and videographer Seamus Murphy.
Harvey wrote the new book, which arrives on U.S. shelves Oct. 15 of next year, after she and Murphy traveled across the globe from 2011-2014; their travels took them to locations like Afghanistan and Kosovo. In order to write the book, Harvey felt that she needed to get her hands dirty. She said in a press release:
Gathering information from secondary sources felt too far removed for what I was trying to write about. I wanted to smell the air, feel the soil and meet the people of the countries I was fascinated with. Following our work on 'Let England Shake,' my friend Seamus Murphy and I agreed to grow a project together lead by our instincts on where we should go."
Harvey and Murphy collaborated to produce videos for each of the 12 tracks on her album, 'Let England Shake,' which are now available on DVD. Check out one of those videos, 'The Words that Maketh Murder,' below: