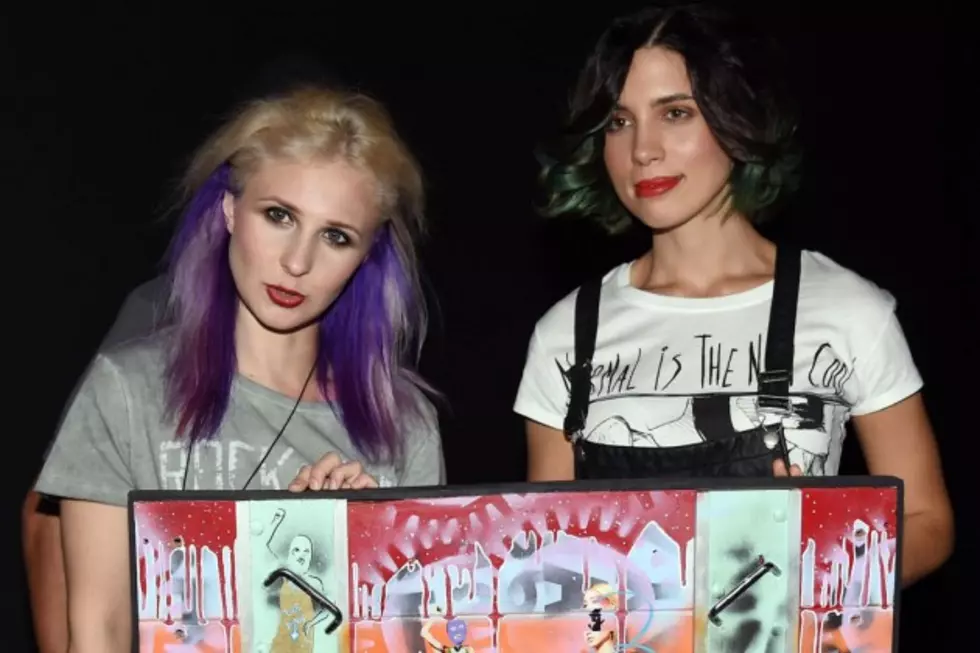 Watch Pussy Riot Get Buried Alive in New Eric Garner-Inspired Video, 'I Can't Breathe'
Ethan Miller, Getty Images
Russian activists and punk rockers Pussy Riot have enlisted Richard Hell, Nick Zinner of the Yeah Yeah Yeahs and Miike Snow's Andrew Wyatt for the music video for their brand new track, "I Can't Breathe." You can watch the powerful video below.
The video depicts Pussy Riot's Nadya Tolokonnikova and Masha Alyokhina -- who were formerly imprisoned in Russia for protesting -- being buried alive in Russian riot police uniforms, right after a crushed box of cigarettes is shown in the dirt. It was inspired by Eric Garner, the man who died in New York City last year after being placed in a chokehold by a police officer. Protests against police brutality ensued.
The duo has been the focus of a recent exhibit at New York City's MoMA PS1, where their raw protest video, the one that landed them in jail, "Punk Prayer" was being projected on a white wall on loop. It is now featured as part of the museum's Zero Tolerance exhibit alongside other great activists of our time, like John Lennon and Yoko Ono.
"I Can't Breathe" was filmed in one take in Moscow, but the song itself was recorded in New York with the Jack Wood and Scofferlane, along with Hell, Zinner and Wyatt.
At the most powerful point in the compelling video, Hell recites Garner's last words, with a sort of fervor that assures the viewer where he stands on the issue.
Watch Pussy Riot's Music Video for "I Can't Breathe"