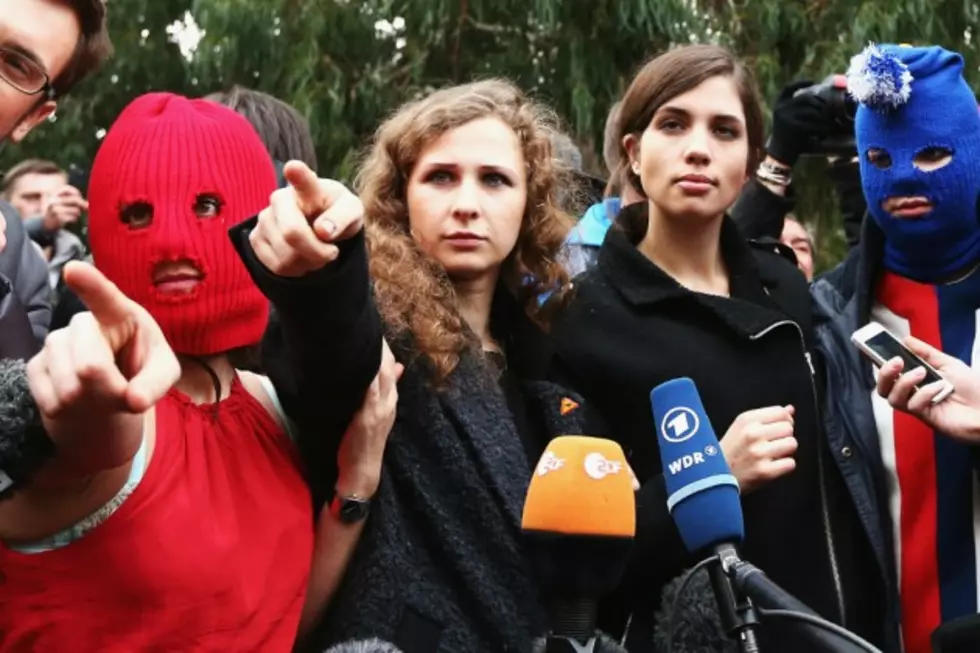 Pussy Riot Sue Russian Authorities Over Whipping Incident During Sochi Olympics
Ryan Pierse, Getty Images
Members of Pussy Riot are suing Russian authorities, alleging that they didn't properly investigate an incident during which members of the Moscow-based punk protest group were whipped while demonstrating at the Sochi Winter Olympics last year.
In February 2014, members of Pussy Riot were filming a music video for their song, "Putin Will Teach You How to Love Your Motherland," in Sochi when they were broken up by local Cossack militia, who employed whips and pepper spray. Part of the clash was caught on video.
Following the altercation, Russian authorities fined one of the attackers with public disorder, but failed to open an investigation around the matter.
Now, Russian newspaper Vedomosti reports that Pussy Riot's lawyer, Alexander Popkov, has confirmed that members of the group -- including Maria Alyokhina and Nadezhda Tolokonnikova, who were imprisoned for 16 months in 2012 for performing "Mother of God, Drive Putin Away" in the Cathedral of Christ the Savior in Moscow -- have filed a lawsuit with the European Court of Human Rights.
Earlier this year, Pussy Riot debuted their first English-language song, "I Can't Breathe," inspired by the death of Eric Garner after being placed in a chokehold by a member of the NYPD. The song and music video features Richard Hell -- who reads Garner's final words -- the Yeah Yeah Yeahs' Nick Zinner and Miike Snow's Andrew Wyatt.
Around the same time, Alyokhina and Tolokonnikova appeared in an episode of Netflix's House of Cards series as themselves, wherein they protested against a Putin-like character.