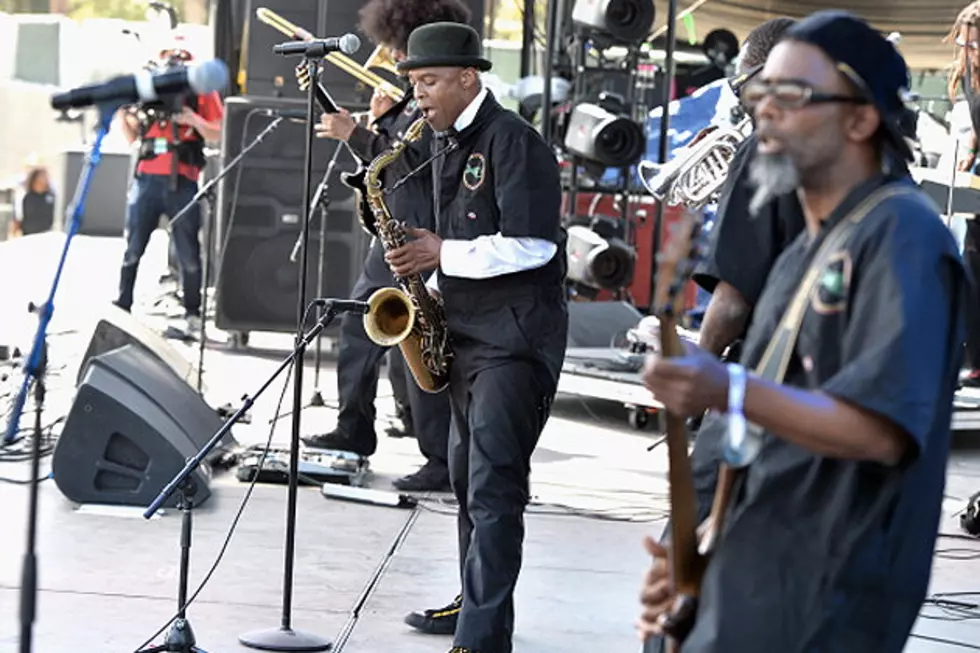 Several New Releases for Record Store Day Black Friday Announced
Kevin Winter, Getty Images
Everyone's favorite holiday is coming up. No, it's not Columbus Day or Halloween. It's Black Friday -- and we're not talking about the Black Friday that involves trampling fellow Earth inhabitants for that sweet deal on a new toaster oven.
We're talking about the day after Thanksgiving that promotes independent record shops across the country known simply as Record Store Day Black Friday.
First up is a reissue of the Dead Milkmen's 1985 debut album, 'Big Lizard in My Backyard.' It will be limited to 1,000 copies, with 900 pressed on green wax and 100 pressed on yellow (the yellow will be randomly inserted throughout the copies).
After that comes Fishbone's second studio album, 'Truth and Soul.' It will also be a limited run with just 1,000 copies released (900 red records, 100 green). Finally, we've confirmed the reissue of They Might Be Giants' third full-length, 'Flood.' This record will have 1,500 copies available with 1,400 green discs and 100 yellow discs.
Record Store Day Black Friday is set for Nov. 28, and we expect hundreds of more releases to be announced over the coming weeks. We'll keep you posted so you can start writing your wish list!
In the meantime, enjoy this music video for the opening track from Fishbone's 'Truth and Soul,' 'Freddie's Dead':