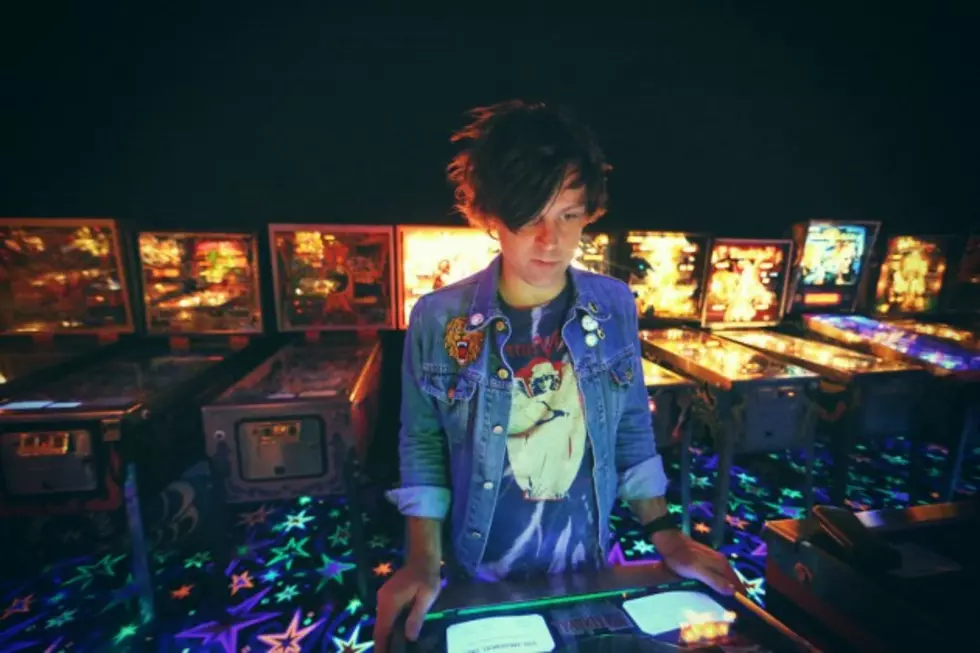 Ryan Adams Announces New Pax-Am Single, 'Willow Lane'
High Road Touring
Just in case you thought Ryan Adams has been uncharacteristically quiet as of late, the singer-songwriter has announced the latest addition to his ongoing Pax-Am 7" series. "Willow Lane" is due out Aug. 21 and it's available for pre-order now at this location. The titular single will be backed with two more new songs, "Yes or Run" and "Red Hot Blues." Check out the artwork below:
As always, Adams offers insight into the making of and background behind his new single on his website. In the case of "Willow Lane," which is named after the street of his childhood home in Jacksonville, N.C., Adams makes a touching dedication to one of his first cats, Bully.
"This song and this single are for him," Adams writes. "I love you, Bully. I do it all for you. I only believe in the other side so I might hold you close once more and lay with you in the sunlight and not waste a single moment again of our time."
As for the B-sides, Adams writes:
"Yes or Run" is a continuation of the "Blue Light" sound that I have been chasing, Mike V and Charlie helped me take this raw jam that was sitting on tape and shape it into something new and it makes me so proud and so happy that we continue those crazy nights at Pax…. and "Red Hot Blues" was a funny accidental comedic jam, many of which happen at PaxAm, one night during the writing sessions for the self -titled record- and that's Tal on bass and Marsh on drums. Doc Patt filled in the accordion at the end of "Willow Lane"- so if you cry it's partially his fault too.
"Willow Lane" follows Adams' most recent Pax-Am single, "Burn in the Night," which arrived last month. You can stream the three tracks on the new single below: