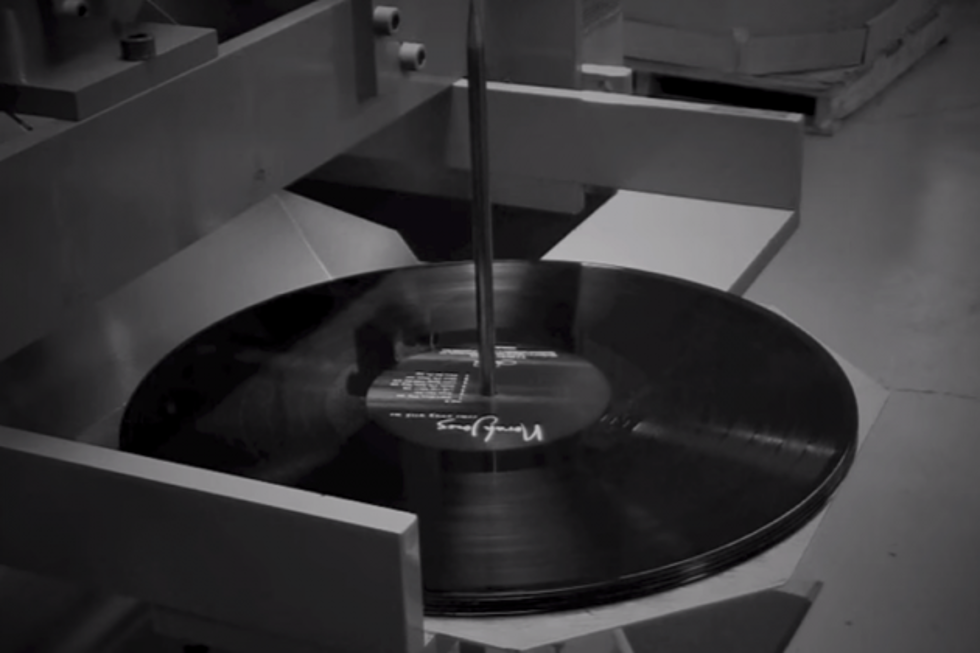 Why Salina, Kansas Is Home to One of the Biggest Vinyl Plants in the U.S.
Quality Record Pressings
It's almost as unlikely as the vinyl boom itself -- the story of how Salina, Kan., population 50,000, home to grain elevators, a tall water tower, and not much else, became a major hub of U.S. vinyl record production.
It started with a Louisiana judge, who exiled Chad Kassem, a down and out alcoholic who needed some time to dry out, to rural Kansas in 1984. And it culminated in Kassem's purchase, earlier this year, of 13 record presses from a warehouse in Chicago.
That purchase doubled the pressing capacity of his plant, Quality Record Pressings, making it one of the biggest plants in the U.S. The largest, United Record Pressings in Nashville, has 46 presses; Quality currently has a total of 26 (though the presses Kassem bought in Chicago aren't functioning yet).
As radio station KCUR details in an in-depth feature on Kassem, the intervening years were filled with experiments and small steps. Kassem started with a mail order business, before moving on to reissue classic rock albums, contracting out the pressing of the music onto vinyl -- before there was a demand for it, when a small operation in Kansas could get reissue rights to albums by artists like Jimi Hendrix.
In 2010, he took the vinyl pressing in house. "[The] next natural step is to have your own pressing plant," Kassem told KCUR. "It just took me 20 years and two million dollars to do it."
While Salina may not be the most accessible place in the country to situate a vinyl plant, Kassem has made the best of it -- even employing local tractor mechanics to fix up old vinyl presses.
Listen to KCUR's report and find out more about Kassem and Quality Record Pressings here.