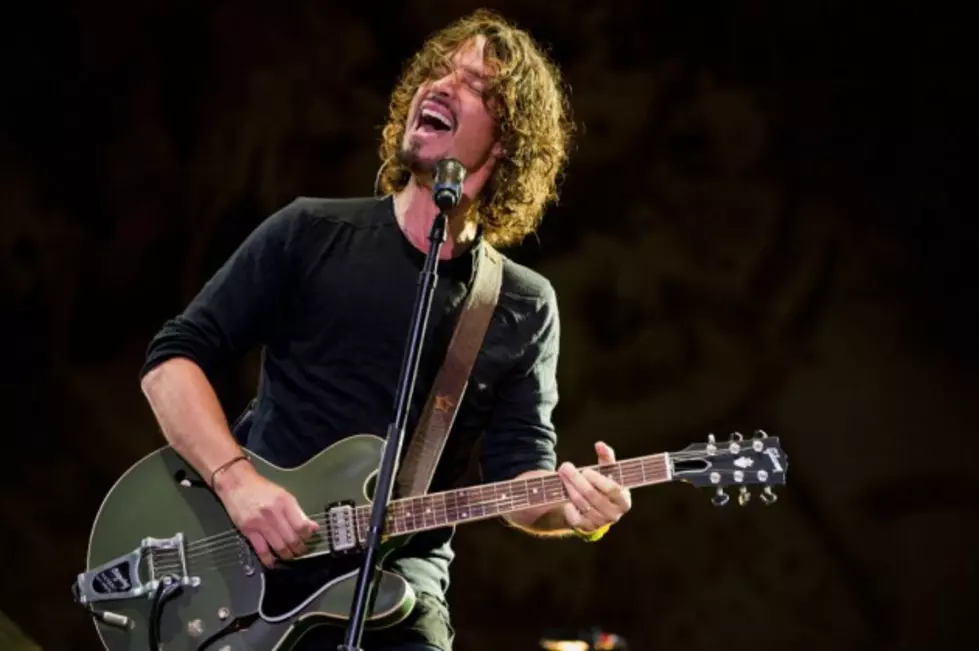 Soundgarden Will Release a New Album in 2016
Buda Mendes, Getty Images
Since their reunion in 2010, Soundgarden have released one album, 2012's King Animal – their first in 16 years. Now, the Seattle alt-rockers have revealed they will follow their sixth album with another full-length effort slated for release in 2016.
During a string of tour dates with the Australian Soundwave music festival, guitarist Kim Thayil shared the great news with the Sydney Morning Herald.
"No studio has been chosen and no songs are written yet," he said. "When we finish these shows in Australia we'll spend a month or more working on it. It's definitely going to happen."
Thayil also said he thinks the group will reunite with producer Adam Kasper, who worked on King Animal along with Soundgarden's last album before their hiatus, 1996's Down on the Upside.
"We got caught up in the commercial world for a quick moment, but we've been there and done that," Thayil continued. "We didn't necessarily want to be there, we've slowed down to a level that we are comfortable with … We don't write radio hits, you can't dance to our songs and that's why we are Soundgarden."
During Australia Soundwave's Adelaide and Melbourne stops, the Chris Cornell-fronted outfit performed "Birth Ritual," a song they recorded for the 1992 Cameron Crowe-directed film, Singles. More than 20 years since the song's inclusion on the movie's soundtrack, it was the first time Soundgarden incorporated the track into their live set. One fan in attendance caught the performance on video -- check it out below:
Worst to First: Every Soundgarden Album Ranked
You Think You Know Soundgarden?