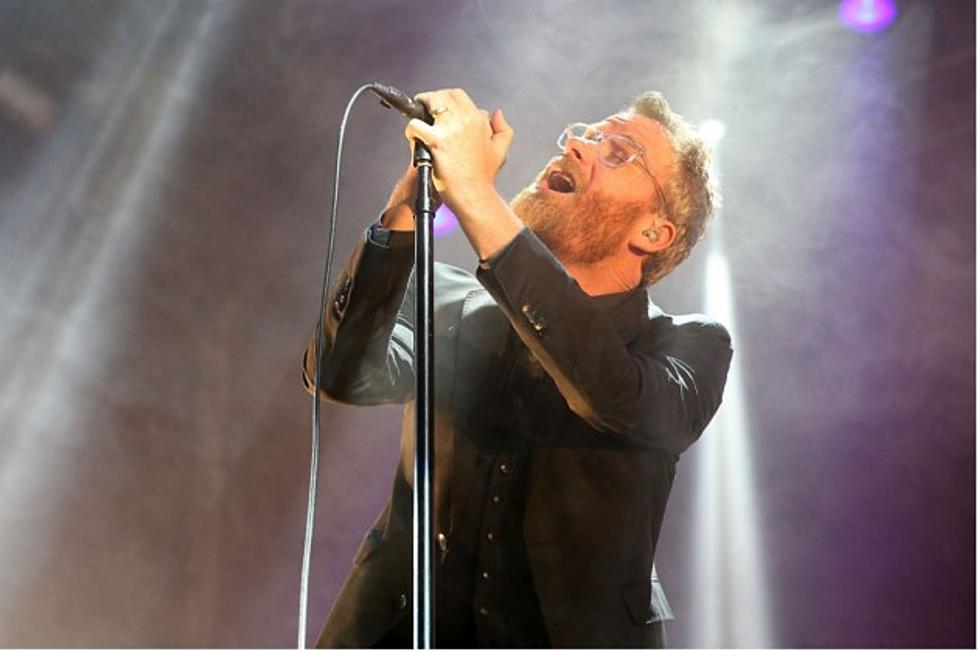 The National to Release 'A Lot of Sorrow' Box Set Featuring Six-Hour MoMA Performance
Mark Metcalfe, Getty Images
Back in 2013, the National performed their song, "Sorrow" -- which appeared on 2010's High Violet -- on a loop for six hours straight for a MoMA PS1 Sunday Sessions exhibition in Queens, helmed by Icelandic artist Ragner Kjartansson. Now, that performance is being released in a nine-LP box set appropriately dubbed, A Lot of Sorrow.
The Cincinnati-hailing alt-rockers played the song -- which only runs for three minutes and some change -- more than 100 times for the show in front of a dry ice sculpture.
4AD will release 1,500 copies of the limited-edition box set, which will arrive in stores on June 22. The nine-LP set will be pressed on clear vinyl and cased in translucent, screen-printed cases. Check out a photo below:
All proceeds for A Lot of Sorrow will benefit Partners in Health. If you're in the mood to mope to the same song for six hours, you can pre-order your copy here.