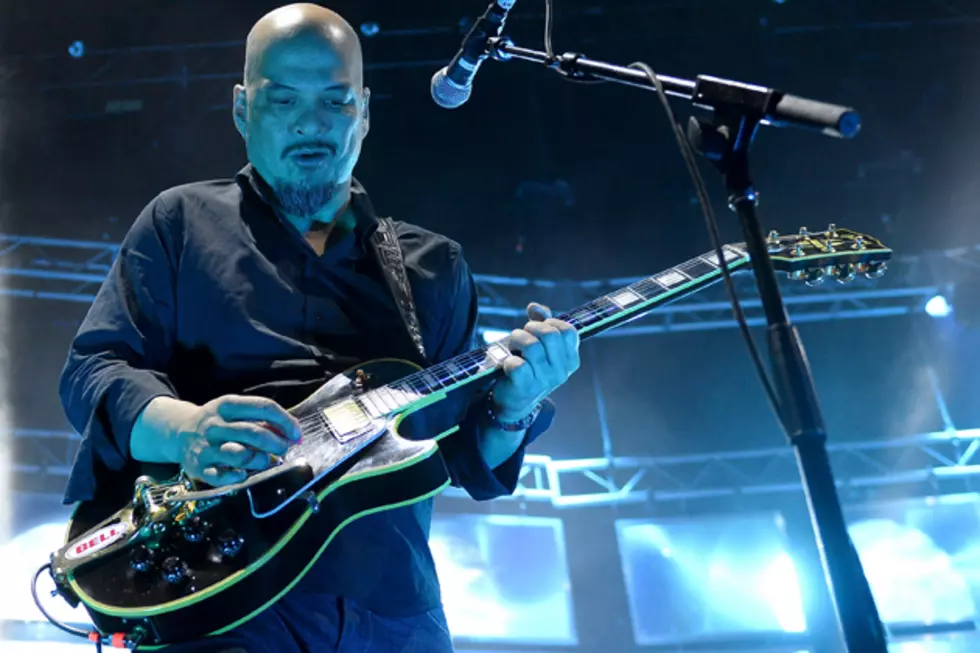 The Pixies' Joey Santiago to Make Big Screen Debut
Ethan Miller, Getty Images
The Pixies guitarist Joey Santiago has been keeping busy, what with the recent comeback of the iconic band -- and now, he's planning to make his first feature film appearance in the upcoming movie 'The Bridge' as a shady, acoustic-guitar playing motel owner.
The independent film was written and directed by Bobby Field and tells the story of a small-time emerging music prodigy who has a choice to make: to either continue down his current path of self-destruction or free himself from the bondage of his past. The film will also feature appearances from Santiago's rock colleagues Joe Ellliott of Def Leppard and Al Jourgensen of Ministry. "Being part of a cast that includes musicians from Ministry, Def Leppard, Twisted Sister and Thin Lizzy, I really feel like the odd-man out," says Santiago. "But I'm really excited about being involved."
Set to shoot in 2015, the film project is being crowd-funded by IndieGoGo and one of the items you can place a bid on is to have Santiago himself cook his famous pasta dish for you and five of your friends. Interested in supporting the film? Check out their campaign page right here.