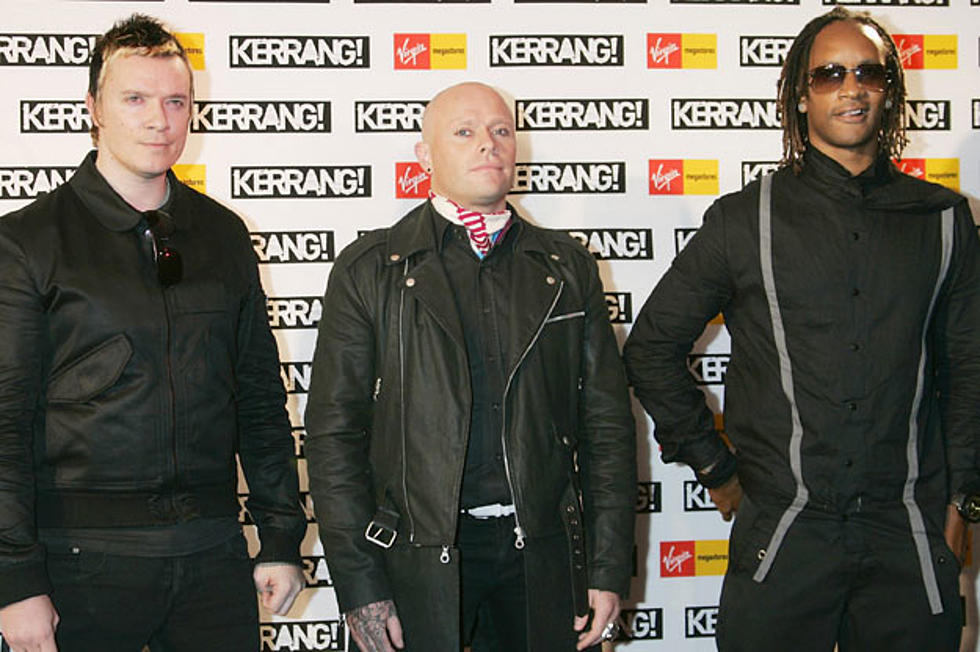 The Prodigy Discuss Upcoming 'Heavier, Darker' Album
U.K. electronic band the Prodigy are prepping their follow-up to 2009's 'Invaders Must Die.' Band member Liam Howlett spoke to NME about the new record, whose working title is 'How to Steal a Jet Fighter.'
Howlett said, "We're really excited about it. The last record was kind of a party album, I guess. We were all happy to be back together again. But the best tunes of that album are the ones that have less of that. It's definitely going to be heavier, darker."
Howlett had previously said the group won't be following the dubstep trend on the album. "All the dubstep stuff that's around, we're loving it, but that's not our game. We won't go near it," he said.
The Prodigy will preview some of the new songs at the Download Festival in early June, where they will headline with Metallica and Black Sabbath. The event is one of many European fest performances the band has lined up, from Serbia to Spain.
The Prodigy's success in the U.S. cooled after 1997's 'Fat of the Land,' which produced the hits 'Breathe' and 'Firestarter' and helped raise interest in electronica in this country. The trio has carried on and has registered four straight No. 1 albums in England, not including last year's live offering, 'World's on Fire.'