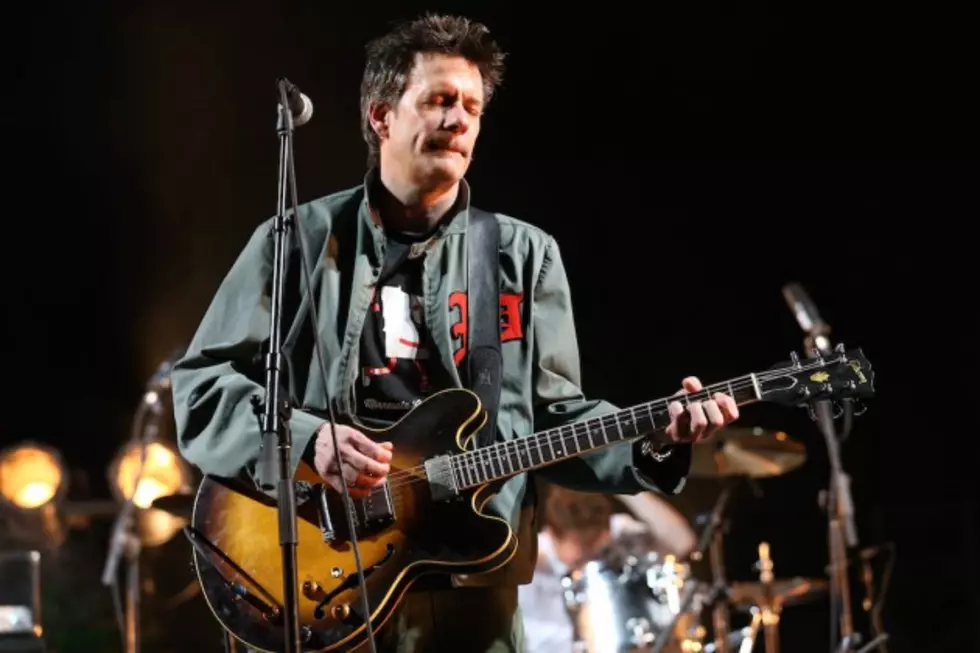 The Replacements' Paul Westerberg Relays Secret Riddle On His Shirts
Karl Walter, Getty Images
The Replacements' frontman Paul Westerberg has plenty of opportunity to say what's on his mind, as the band is in the middle of a reunion tour that has him behind a microphone fairly consistently, but he's instead opting for a more subtle approach: It seems that Westerberg is sending a secret message to attentive fans via the shirts he's wearing on stage.
During the tour, Westerberg has worn a different shirt every night, and each one has a letter painted on the front and another on the back. A Facebook group called Paul's Shirt has been keeping track of the letters and they have predicted that the letters form two sentences: "I have always loved you. Now I must whore my past."
It's believed that this message means Westerberg is unhappy with the band's current lineup: Reforming in 2012, The Replacements are currently made up of members Westerberg and Tommy Stinson, accompanied by drummer Josh Freese and guitarist Dave Minehan.
Whatever the case, Westerberg is expected to reveal the rest of the message on the tour's final two gigs, taking place tonight (June 2) and tomorrow at London's Roundhouse.