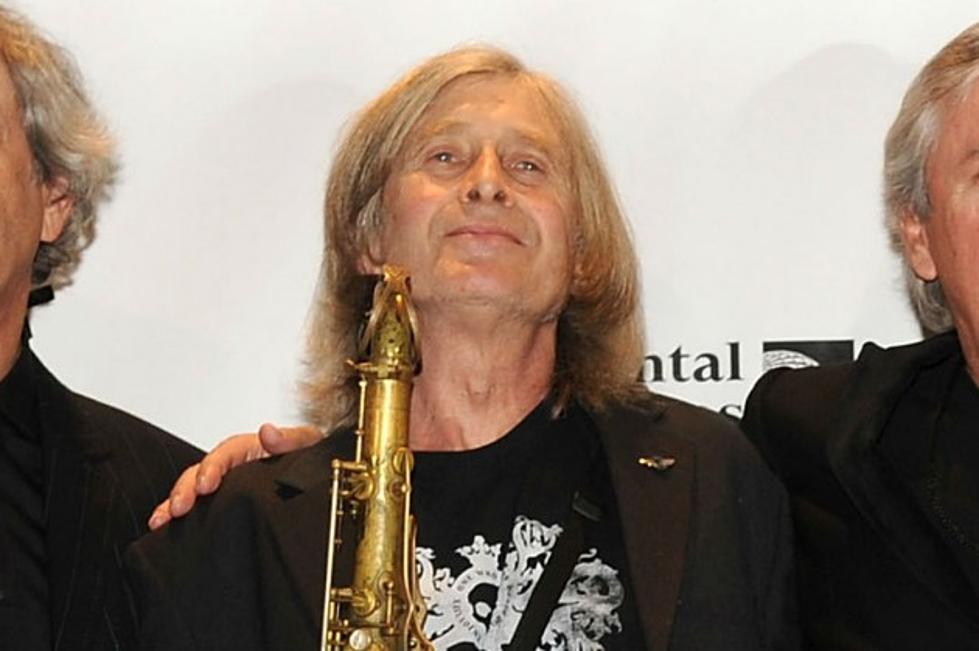 The Stooges' Steve Mackay Dies at 66
Stephen Lovekin, Getty Images
Steve Mackay, who played saxophone for the Stooges, has died at age 66. In the past month, Mackay was in intensive care at a California hospital, suffering from complications due to sepsis.
Mackay was born in 1949 in Grand Rapids, Mich. In the '60s, he attended University of Michigan's art school, where he played in the band Carnal Kitchen. During one of the outfit's shows, Iggy Pop met the saxophonist and invited him to play with the Stooges.
Mackay contributed to the Stooges' "Fun House" and "1970" from 1970's Fun House and went on to tour with the band. He parted ways with the Stooges later that year.
From the '80s on, Mackay reformed Carnal Kitchen with then-wife Annie Garcia-Mackay and worked with a host of musicians, including the Violent Femmes, Mercury Rev's Suzanne Thorpe, R. Stevie Moore and many more. He also released a series of solo records, including 2011's Sometimes Like This I Talk, which featured contributions from Mike Watt of the Stooges and Minutemen and Iggy Pop.
Mackay teamed up with the Stooges once again in 2003 for their comeback performance at that year's Coachella. He continued to tour with the band and appeared on 2007's The Weirdness and 2013's Ready to Die.
Iggy Pop provided this statement on his Facebook:
Steve was a classic '60s American guy, full of generosity and love for anyone he met. Every time he put his sax to his lips and honked, he lightened my road and brightened the whole world. He was a credit to his group and his generation. To know him was to love him. - Iggy.