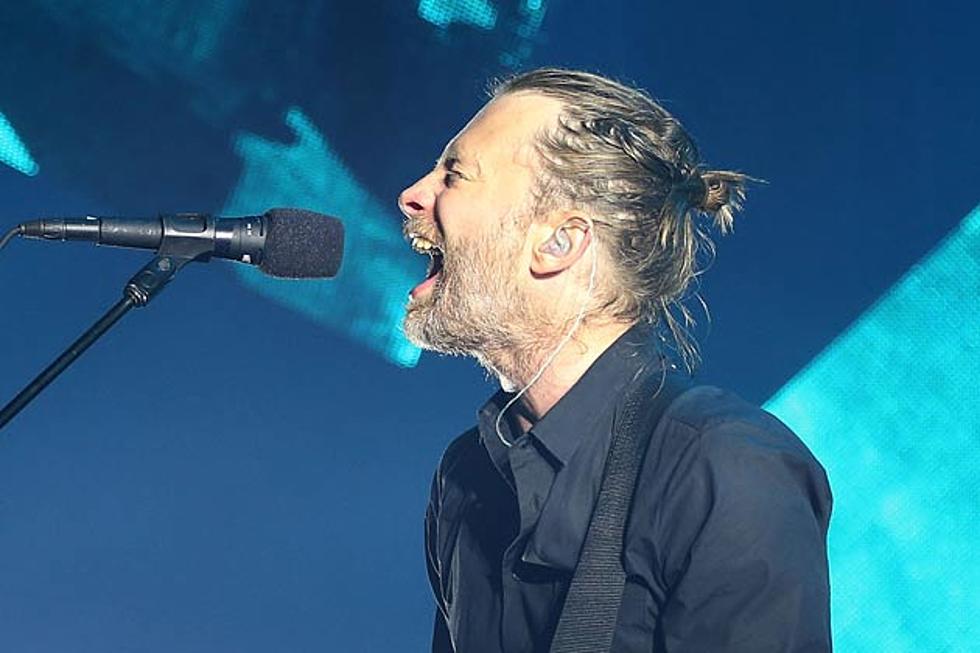 Thom Yorke Warns Prime Minister David Cameron Not to Use Radiohead's Music
Mark Metcalfe, Getty Images
Radiohead frontman Thom Yorke has issued a stern warning to British Prime Minster David Cameron if he dares to use a Radiohead song in a future election campaign. Yorke will "sue the living s--- out of him" if he tries any of that funny business.
"I can't say I love the idea of a banker liking our music, or David Cameron," the usually ornery Yorke said, according to The Guardian. "I can't believe he'd like [2011's] 'King of Limbs' much. But I also equally think, who cares? As long as he doesn't use it for his election campaigns, I don't care. I'd sue the living s--- out of him if he did."
It's not uncommon for politicos to make use of popular songs along the campaign trail, and they do so without seeking permission from the artists, which is bad business, especially when the artist's personal beliefs differ from their own.
It happens frequently during American elections, and it occurs across the pond, as well. Keane dealt with the same issue when the Conservative party used their song 'Everbody's Changing' back in 2010. Tsk tsk.
So ya hear that, Cameron? Don't even think about using a Radiohead tune.
It's refreshing to see that Yorke still maintains the fighting spirit that has defined him through the years. He's admitted to relying on things like yoga and meditation to help him chill out, but never fear: He's still got an edge that has not been blunted.
"I'm not as volatile as I used to be, which is good, 'cause I'd have burned out if I was," he says. "I can still be a nightmare, though."
Some things will never change, and we don't want them to with an artist of Yorke's caliber. His Atoms for Peace project drops its debut, 'Amok,' next month.