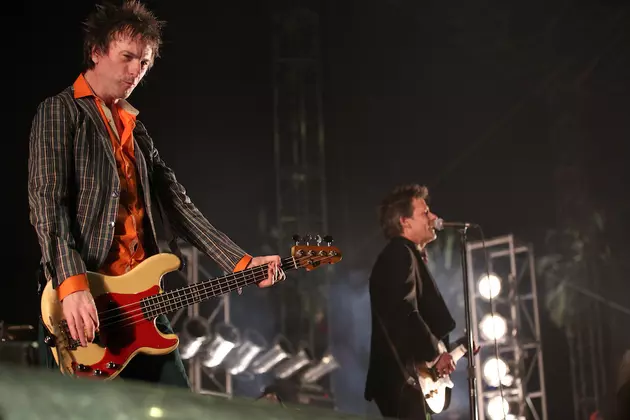 Tommy Stinson Never Listens to the Replacements Anymore
Katie Stratton, Getty Images
Tommy Stinson admits he rarely returns to his back catalog with the Replacements – even when he needed to practice up for a reunion.
"I'm going to be honest, it's been years since I put one of those records on," Stinson tells Rock On Philly. "No offense to anyone in the band or anything, I just haven't. I didn't even go and listen to them before we played those shows. Probably should have."
The Replacements mounted the humorously named Back By Unpopular Demand tour between 2013-15 behind frontman Paul Westerberg. Dave Minehan took over for the band's late original guitarist Bob Stinson, Tommy's brother. (Successor Slim Dunlap is still recovering from a devastating 2012 stroke.) Freese sat in for co-founding drummer Chris Mars, who last worked with the Replacements on 1990's All Shook Down. The late Steve Foley briefly filled in afterward, then worked with Tommy Stinson when the Replacements split.
Stinson had been working with Guns N' Roses since 1998 when the Replacements got back together. His only other regret seems to be that their second go-round might have lasted a little too long. "It was fun. It was exactly what it was supposed to be for a while there," he says. "We probably reached our expiration date a little earlier than we should have. It might have been a little too worn out by the end, but it was good while it lasted."
Stinson, who recently played a headlining set at XPonential Music Festival in Camden, N.J., has recorded material with a new group that he plans to release next year. He's also touring with Chip Roberts as Cowboys In the Campfire.
25 Bands Who Should Be in the Rock and Roll Hall of Fame