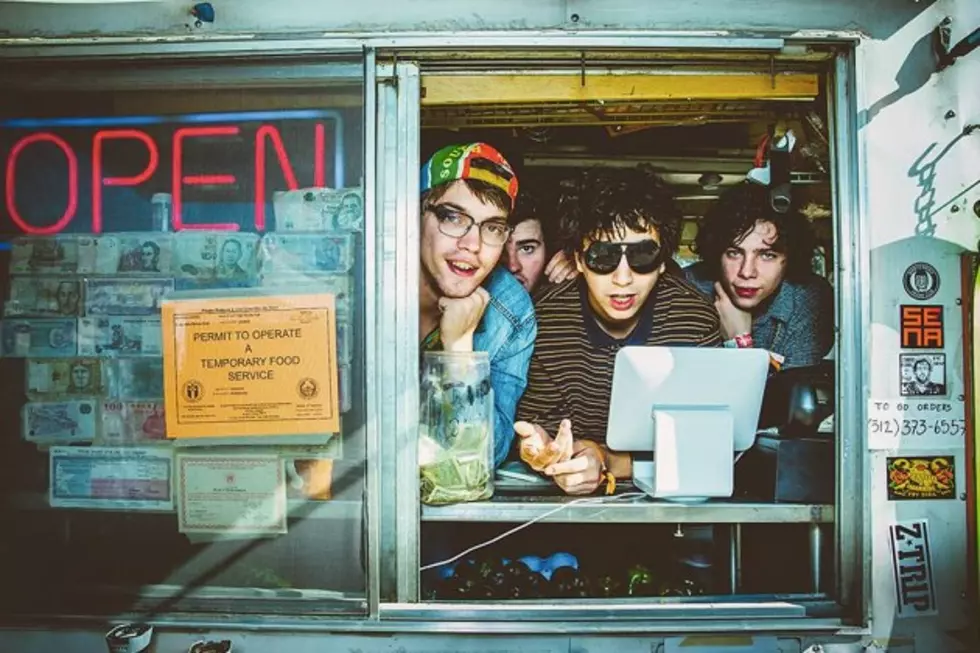 Twin Peaks Release Album Full of Demos for Free
Pooneh Ghana, Facebook
Chicago-based indie rockers Twin Peaks released their debut LP, Sunken, in 2013, and their sophomore effort, Wild Onion, last year. They are now giving fans a chance to hear the demos that led up to the Wild Onion album, and even better, they're giving it away for free!
"We're happy to bring to you Mind Frames, a collection of demos that ended up being recorded for Wild Onion," the band stated on their Facebook page. "We hope it provides something new for you in each track, but mainly just want you to have some free TP to jam to! Love yall." They refer to Mind Frames as, "a glimpse into the bedroom feels of each songwriter and hopefully a treat for everyone."
Thehe guys are hitting the road this spring, including numerous stops in Austin during the week of SXSW. Get the full schedule below.
"We like to rock and most certainly love to roll," is the extent of their bio on Facebook ... but really, isn't that all that matters?
Twin Peaks 2015 Tour
March 7 -- Rossland, Canada --Rafters Lounge
March 14 -- Columbia, MO --Rose Music Hall
March 15 -- Oklahoma City, OK -- City Pres
Mar 16 -- 21 --Austin, TX -- SXSW (various locations)
March 27 -- Milwaukee, Wisc. -- Turner Hall
March 29 -- Santa Ana, Calif. -- Burgerama IV
April 1 -- Los Angeles, Calif. -- The Ace Theatre (The Music of David Lynch)
April 11 -- Bloomington, Ind. -- Culture Shock Festival
April 30 -- Lakewood, Ohio -- Mahall's
May 1 -- Washington, D.C. -- Rock And Roll Hotel
May 2 -- Brooklyn, N.Y. -- Music Hall of Williamsburg
May 4 -- Northampton, Mass. -- Iron Horse Entertainment
May 5 -- Allston, Mass. -- Great Scott
May 9 -- Kalamazoo, Mich. -- Bells Eccentric Cafe
May 20 -- Sioux Falls, S.D. --Total Drag
May 22 -- George, Wash. -- Sasquatch!
May 27 -- Portland, Ore. --Mississippi Studios
May 29 -- Santa Barbara, Claif. --Velvet Jones
May 30 -- Los Angeles, Calif. -- Jewel's Catch One
June 2 -- Las Vegas, Nev. -- The Bunkhouse Saloon
June 4 -- Austin,Texas -- Red 7
June 5 --San Antonio,Texas -- 502 Bar
June 6 -- Houston, Texas -- Free Press Summer Fest
June 17 -- Pittsburgh, Pa. --- Brillobox
June 18 --Dover, Del. -- Firefly Festival
July 17 -- Louisville, Ky. -- Forecastle