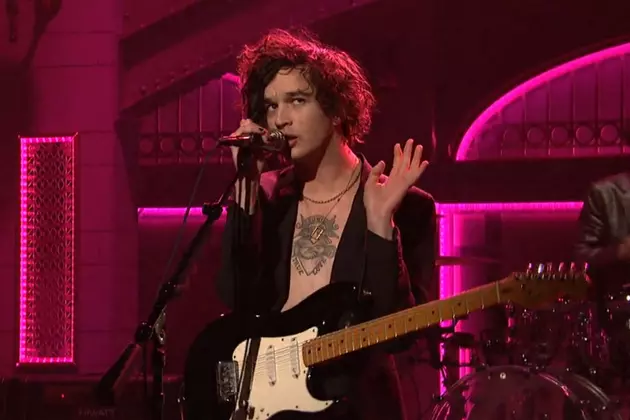 Watch the 1975's Vibrant 'Saturday Night Live' Performance
NBC
The 1975 will drop their sophomore album later this month, and ahead of that day, the English indie-pop outfit made their debut on Saturday Night Live.
Introduced by host Larry David and Democratic presidential candidate Bernie Sanders, frontman Matthew Healy and his cohorts delivered two sleek cuts from the forthcoming I Like It When You Sleep, for You Are So Beautiful Yet So Unaware of It. First, the 1975 were joined by a troupe of backup singers for "The Sound," which was followed by the neon-doused "Love Me." For both, Healy trotted out the same jittery dance moves he showed off in the video for "UGH!" Watch both performances at the bottom of the page.
I Like It When You Sleep is due out Feb. 26 via Dirty Hit. It follows the band's 2013 self-titled debut.