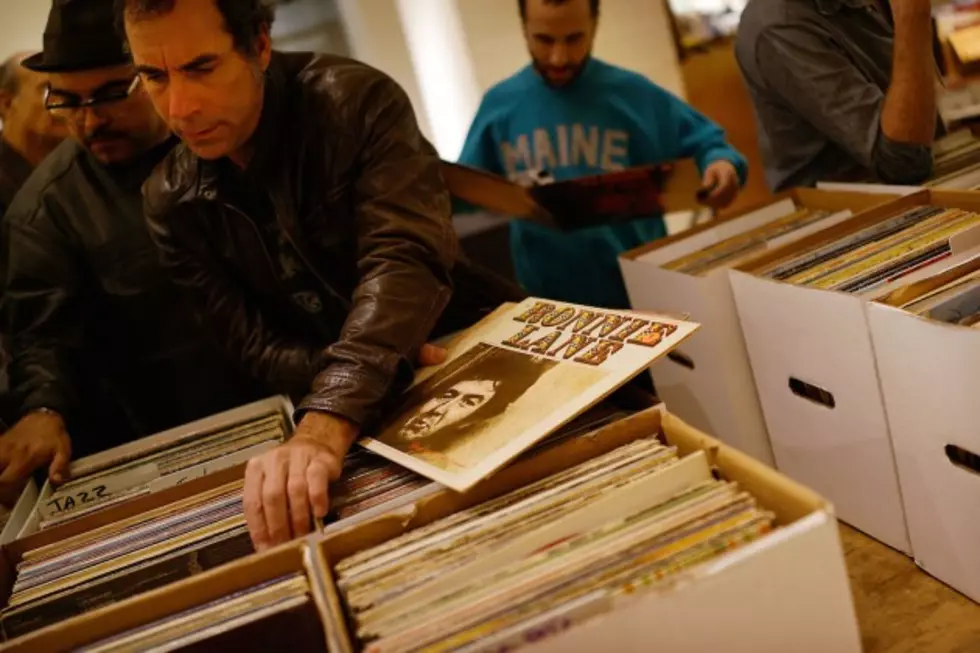 Which U.S. Cities Have the Most Record Stores?
Spencer Platt, Getty Images
Do you live in one of the best cities in the U.S. for vinyl? While you might consider Akron the vinyl mecca of America, or think Tacoma is a wax junkie's paradise, the real estate firm Redfin crunched the numbers and composed a list of the top 10 cities keeping vinyl alive, based on the number of record stores per capita in each city.
Portland, Ore., topped the list -- perhaps not surprising given its artistic bent. But there are a couple of surprises in there, too, like Omaha and Tampa/St. Petersburg, both of which beat out hipper cities like New York City and Austin, which are featured lower down on the list.
Redfin also shouted out the one record store in each city with the highest rankings on Foursquare -- including one of our favorite spots, Generation Records in New York City's Greenwich Village -- as well as the city zip code with the most record stores, and explanatory blurbs from Redfin real estate agents. (One local agent reminds us that Omaha is the home of the Saddle Creek Records scene and, of course, 311.)
Obviously, quantity isn't necessarily quality -- no vinyl head's life journey is complete without a visit to Denver's Wax Trax, Seattle's Easy Street and Minneapolis' Treehouse Records. But it's nice to know that we'll have something to do if we ever get stuck in Omaha.
1. Portland, Oregon
2. Chapel Hill/Durham, North Carolina
3. Las Vegas, Nevada
4. Omaha, Nebraska
5. Milwaukee, Wisconsin
6. Tampa/St. Petersburg, Florida
7. Madison, Wisconsin
8. New York, New York
9. Philadelphia, Pennsylvania
10. Austin, Texas