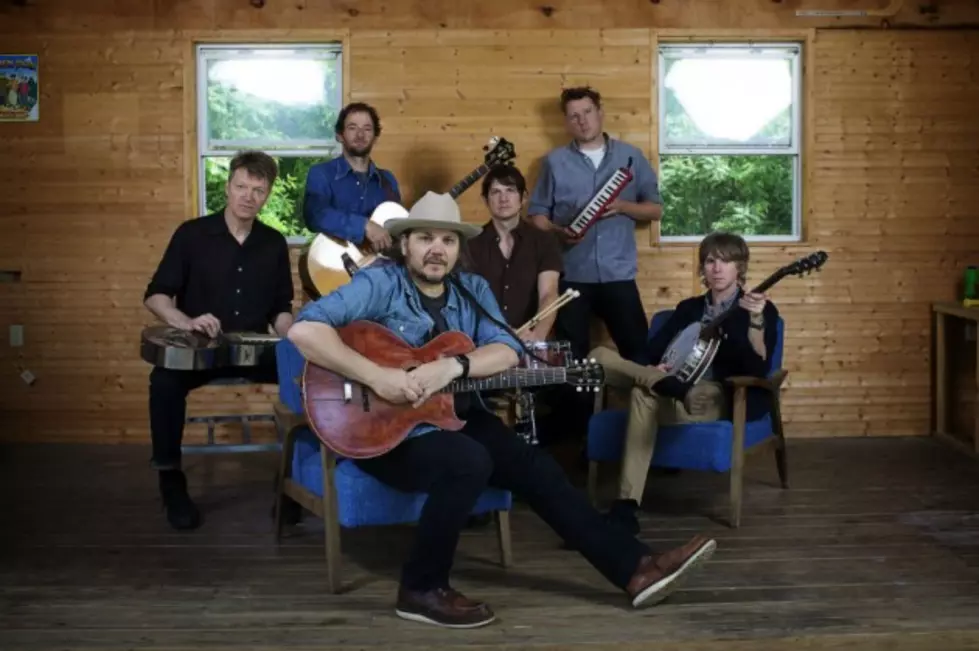 Wilco Unveil Their First U.S. Tour Dates of 2016
Zoran Orlic
The new set of dates launches on Jan. 25 in Pittsburgh. From there, the Jeff Tweedy-led outfit will make stops in Burlington, Vt.; Portland, Maine; Boston; New Haven, Conn.; a two-night run in New York City; Washington, D.C.; Norfolk, Va.; another two nights in Atlanta; and Roanoke, Va. Check out the complete itinerary at the bottom of the page.
Tweedy also has a handful of solo shows on the books. He'll play a benefit show for the Oak Park River Forest Food Pantry on Nov. 20 in Chicago. Then, he's set to play Peter Buck's Todos Santos Music Festival in Baja Sur, Mexico, which runs from Jan. 14-16. Tweedy's eponymous outfit with his son, Spencer, will also appear at the Byron Bay Bluesfest in Australia on March 24 and 25 of next year. Get more information at Wilco's website.
Wilco dropped Star Wars for free back in July without any prior promotion; it follows 2011's The Whole Love. Previously, Tweedy opened up about the album's unconventional release.
"I was really dreading the modern roll-out pattern," he said. "Usually by the time the record comes out, I hate it... I think it's done a disservice to our records, the way they've been heard in dribs and drabs, and a lot of people think they've heard a whole record after hearing one song. That's not the way Wilco records work."
Just today (Oct. 13), the band rolled out the vinyl edition of their latest LP. It will receive an international release on Oct. 30. Earlier this month, they issued Star Wars' "Random Name Generator" as a 7" single backed with a live recording of "Bull Black Nova."
Wilco Tour
Jan. 25: Pittsburgh, PA - Benedum Center
Jan. 26: Burlington, VT - Flynn Theatre
Jan. 27: Portland, ME - State Theatre
Jan. 29: Boston, MA - Orpheum Theatre
Jan. 31: New Haven, CT - College Street Music Hall
Feb. 5: Brooklyn, NY - Kings Theatre
Feb. 6: Brooklyn, NY - Kings Theatre
Feb. 7: Washington, DC - DAR Constitution Hall
Feb. 9: Norfolk, VA - The Norva
Feb. 10: Atlanta, GA - Tabernacle
Feb. 11: Atlanta, GA - The Tabernacle
Feb. 13: Roanoke, VA - Berglund Arts Theatre
Worst to First: Every Wilco Album Ranked