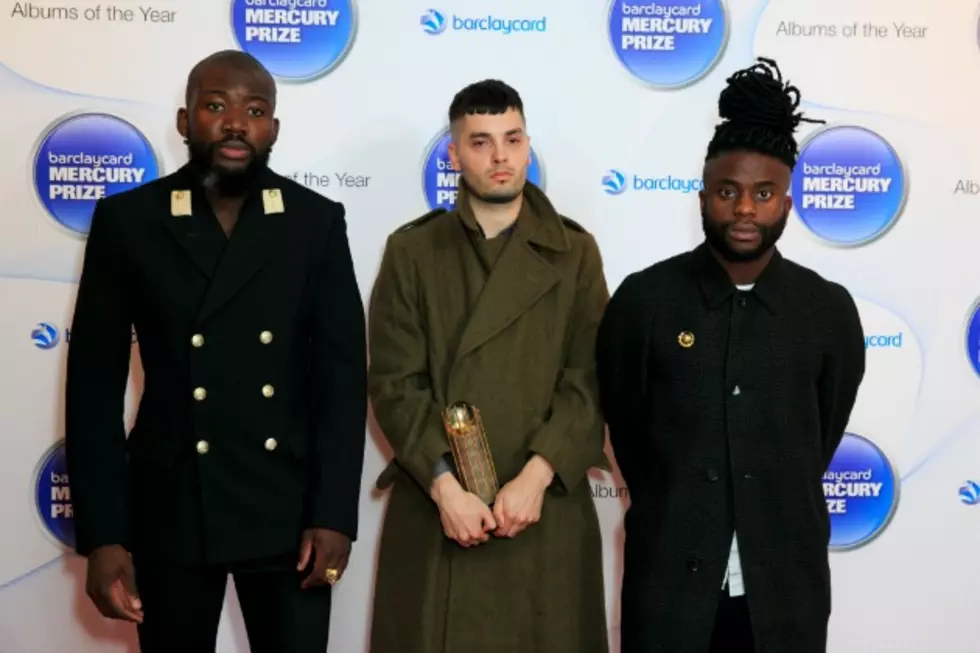 Young Fathers Win 2014 Barclaycard Mercury Prize
John Phillips, Getty Images
Scotland's Young Fathers caught many by surprise today, winning this year's Mercury Prize for their album 'Dead.' The self-described "psychedelic hip hop boy band" has been around since 2008, but 'Dead' marks their debut album.
At press time the band's website contained no announcement or comment, but social media lit up with congratulatory notices for the Edinburgh trio.
The Mercury Prize was established in 1992 and has been sponsored by Barclaycard since 2009. It is open to any band that has released an album during the previous year and whose membership is at least 50% British or Irish. Past winners include PJ Harvey, Alt-J, and Arctic Monkeys.
Young Fathers' 'Get Up'  has become something of an anthem, with its slippery groove and call to "get up and do the right thing":
Congrats to Young Fathers on this massive accomplishment!