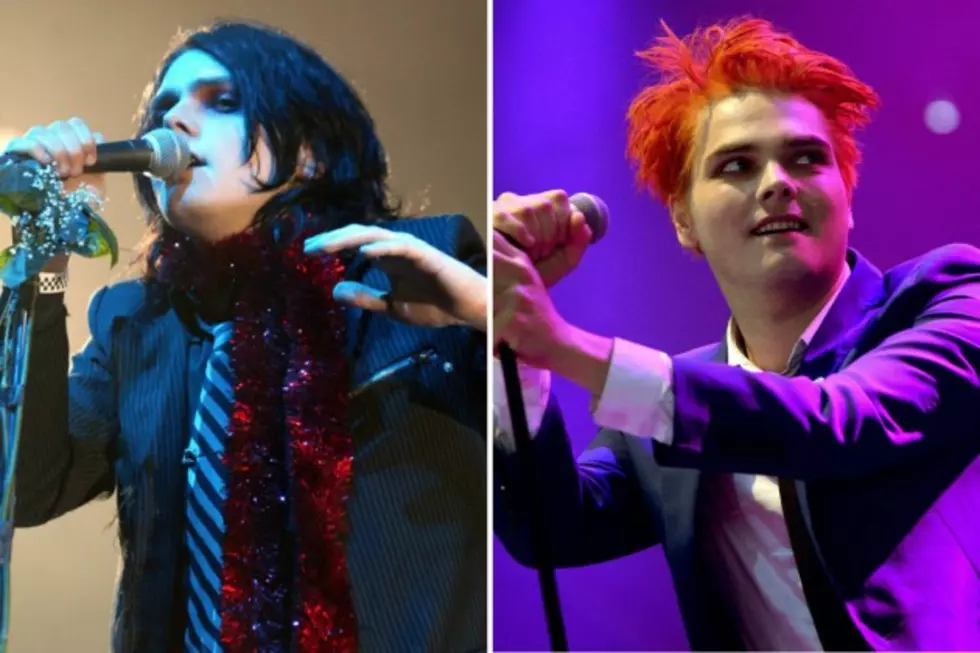 I'm Pretty Much Okay (I Promise): 13 Emo Icons From the Mid-'00s a Decade Later
Matthew Simmons, Getty Images/YouTube
"Emo" is a word that simultaneously means everything and nothing, and as a musical genre, it's even more confusing.
Originally used to describe a sect of '80s punk bands who played "emotional" hardcore (or "emocore" if you want to break the seal on throwing around -core suffixes), it can be confidently applied to Fugazi-related Washington, D.C. outfits like Rites of Spring and Embrace. But as bands like Jawbreaker and Sunny Day Real Estate began to emerge in the late '80s and early '90s, the term also began permeating the pop-punk and indie rock scenes, too.
But modern emo -- the emo known to a generation of faithful Hot Topic shoppers -- saturated the mainstream in the early 2000s and basically tied together a disparate range of genres that had more to do with being aesthetically, not musically, similar. Whether it was referring to the acoustic pinings of Dashboard Confessional or the post-hardcore "screamo" of bands like Thursday, the emo label could essentially be slapped on any music that expressed emotional pain (which, if you ask Nick Hornby, is basically everything).
However, like grunge a decade before it, the emo movement of the mid-'00s revolved around a misnomer that, despite itself, turned into a viable genre. With fundamentals rooted in angst and heartbreak, there was an overall sense that -- as My Chemical Romance frontman Gerard Way turned into a battle cry for an eternally embattled generation -- everything was not okay.
But now, you know, a decade later: how is everybody doing? Check out our full run-down below: