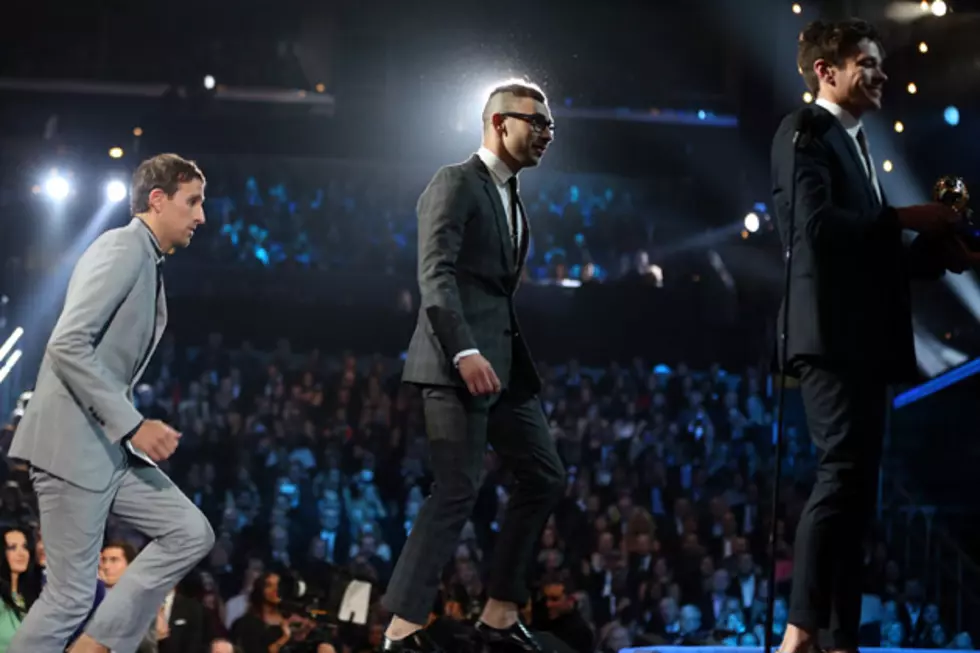 2013 Grammys: fun. Win Best New Artist
Christopher Polk, Getty Images
Fun. have won Best New Artist at the 2013 Grammys. Never mind that the New York band released its debut album in 2009 -- the Grammys are notorious for this sorta thing. So just go ahead and think like the nomination committee: 'Some Nights' is their first album.
Katy Perry and her boobs presented the award to the band. But first she had to wait for the deafening feedback of Jack White's guitar, which he tossed across the stage following his performance prior to Perry's entrance, to subside. Fun. had some stiff competition in Alabama Shakes, Hunter Hayes, the Lumineers and Frank Ocean. They already won for Song of the Year for 'We Are Young,' their radio-dominating hit with Janelle Monáe.
Fun. are also up for Album of the Year.