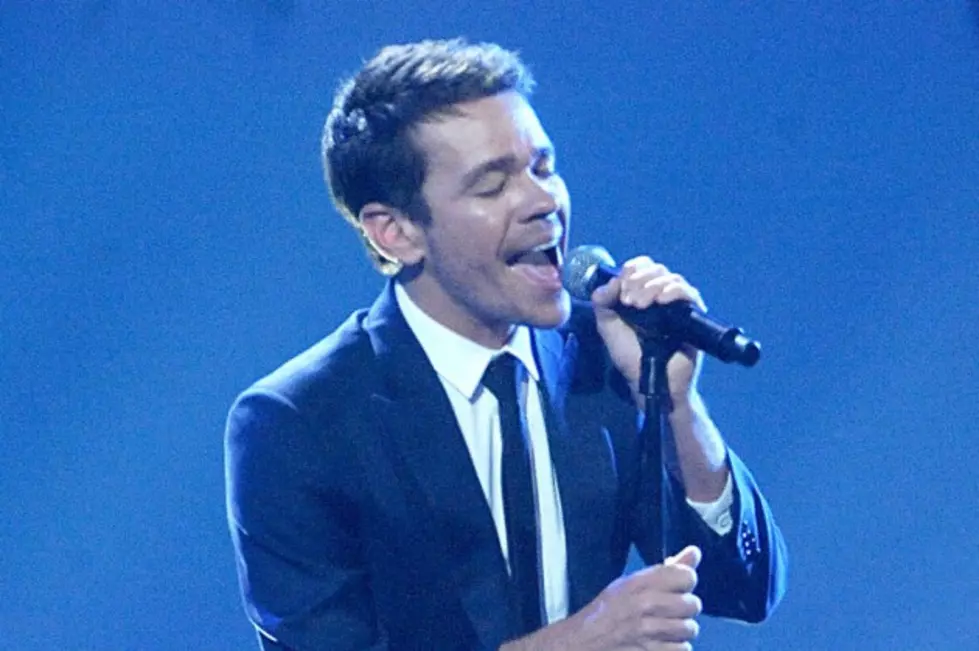 Nate Ruess Discusses New Solo Album + the Pressure of Fun.'s Success
Brad Barket, Getty Images
Right on the heels of a Facebook post declaring that his Grammy-winning Fun. aren't breaking up, frontman Nate Ruess opened up about his plans for the future – specifically, his forthcoming solo album.
"This is the first time I've been comfortable in my own skin, and it's with someone who's comfortable in their own skin," Ruess told Rolling Stone, referencing his relationship with designer Charlotte Ronson. "The reason I'm making a solo album is because it's the first time."
Ruess revealed that his yet-to-be-titled solo LP will land sometime this summer and its first single will be a track called, 'Nothing Without Love.' Other song titles include 'Great Big Storm,' 'Ah Ha' and 'Take It Back,' the latter of which features a guitar solo from Wilco's Jeff Tweedy.
"Getting that from him was the biggest gift of my life," Ruess said. "[Producer] Emile [Haynie] and Jeff both kind of fell to the floor after they heard it."
While Ruess' solo album is clearly well underway, many still ask about Fun.'s follow-up to their acclaimed sophomore effort, 2012's 'Some Nights' – which largely instigated the Facebook post explaining that the band is not breaking up.
"People were expecting a lot out of the next Fun. album," Ruess said. "Everybody wanted to squeeze every last drop out of it, but those things are hard to duplicate. The smartest way to look at things is to know they're never going to happen again. People thought I was f--king nuts, but I'm not out to chase something. I'm out to be happy."
"'Some Nights' was a huge catalyst for my happiness, but it also helped me identify my problems a bit more," he added. "I remember when we won the Grammys; everybody was very happy, and rightfully so. But I was like 'We didn't win Album of the Year,' which is the dumbest f--king thing ever."
Ruess was originally working on songs for the next Fun. album, but instead redirected those efforts toward his solo work, which has helped him find that sought after happiness. However, he admits he didn't handle breaking the news to his bandmates, Jack Antonoff and Andrew Dost, well.
"I handled things poorly," he explained. "It was a sloppy, long, kind of 'Guys, I've got something that I really want to do, and I need the opportunity to do that.' The emotional me got in there, but I was gonna be a lot happier making this album by myself."
Ruess says he has high hopes for his solo album, but he's also gained perspective since 'Some Nights.'
"For so long I had this chip on my shoulder, but when everything's going great, the chip kind of disappears," he said. "I want everything to work out with this album, because I love it, but at the end of the night, I end up in bed with one person, and that's what puts me to sleep."