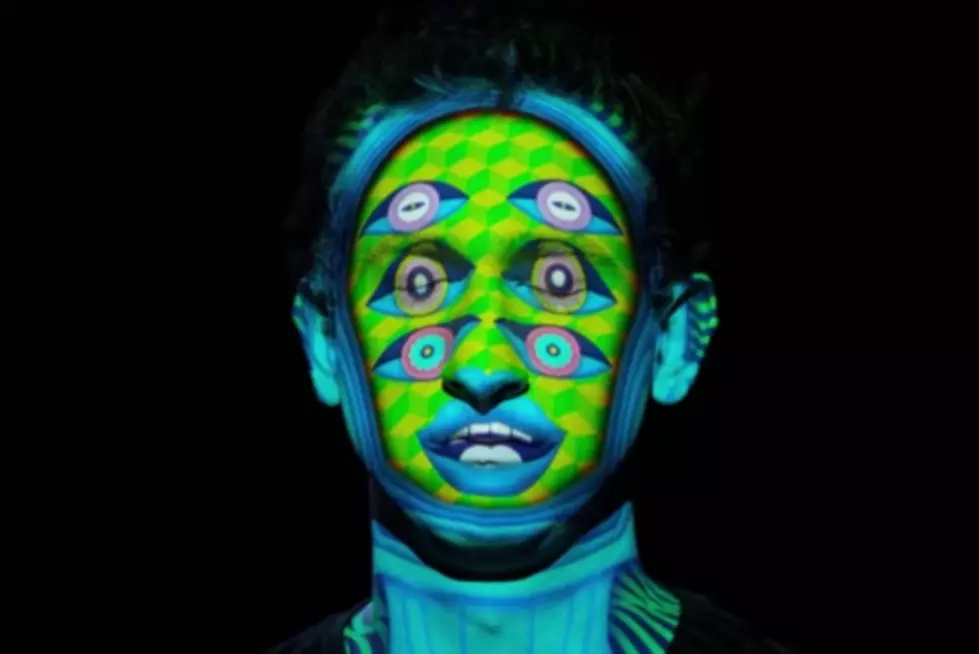 Django Django Get Creative for Adobe Commercial
YouTube
Technology has given amateurs the ability to be as creative as professionals. That's what Adobe suggests with 'The New Creatives,' a commercial for their Creative Cloud product featuring Django Django's song 'Default.'
As the song plays, an assortment of artfully decorated faces blink in and out with the beat. The YouTube video embedded above features the artist's name and a link to their site. Superimposed on the screen are descriptions of all the things you can be with the help of Creative Cloud -- anything from a photographer or filmmaker to an app creator.
However, despite the song's undeniable catchiness, the lyrics seem at odds with the product's premise. "You thought you'd set the bar / I'd never tried to work it out / We just lit the fire / And now you want to put it out / You gave it all you got / And all you got is not enough / Why don't you hand it over / Time is up you've had your shot." These put-downs do not mix well with the idea that the Adobe Creative Cloud brings out everybody's potential. In our experience, positive reinforcement works better.
'Default' appeared on Django Django's acclaimed 2012 self-titled release, which was nominated for a Mercury Prize for best album from the U.K. and Ireland.