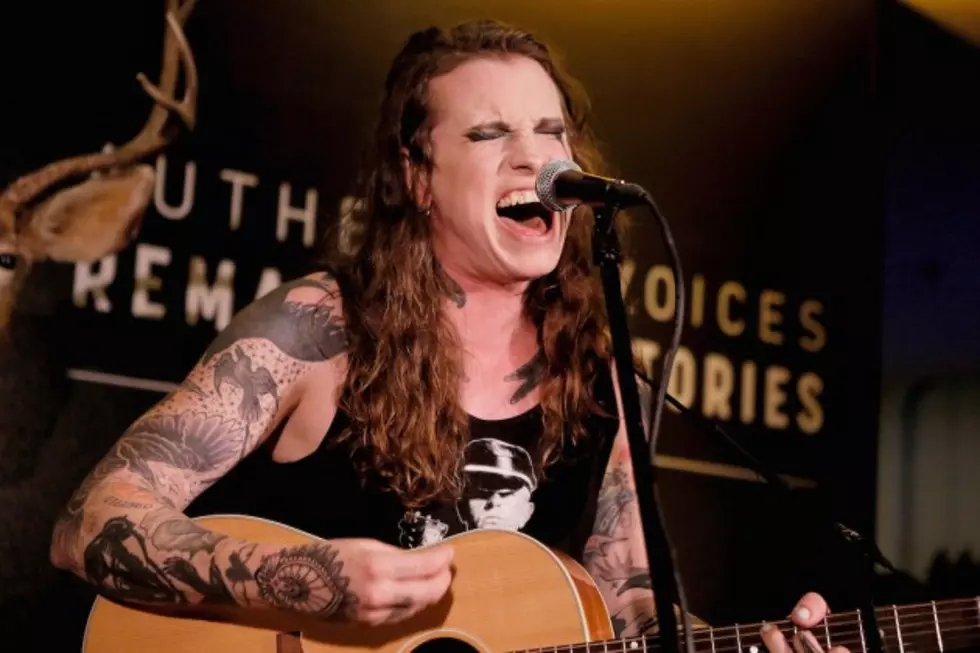 Against Me! Announce New Live Album, '23 Live Sex Acts,' With NSFW Cover Art
Mike Windle, Getty Images
Against Me! announced today (June 15) that they will be releasing a new live album, titled 23 Live Sex Acts, which features performances from their 2014 world tour. The band opted to not go for subtlety with the cover art: The graphic depicts a severed penis presented on a dinner plate. The album will be released on Sept. 4 and is currently available for preorder on Amazon and iTunes, where you can also view the NSFW cover.
The preorder comes with an instant download of "True Trans Soul Rebel" from the album, which was produced by Marc Jacob Hudson. Against Me! are also kicking off their U.S. tour tonight in Raleigh, N.C., and will remain in the country until August, when they'll head overseas and play a bunch of European shows that month. Their complete itinerary is available at their website.
23 Live Sex Acts Tracklist
1. "FUCKMYLIFE666"
2. "Pints of Guinness Make You Strong"
3. "Cliché Guevara"
4. "True Trans Soul Rebel"
5. "I Was A Teenage Anarchist"
6. "New Wave"
7. "Walking Is Still Honest"
8. "Turn Those Clapping Hands Into Angry Balled Fists"
9. "Transgender Dysphoria Blues"
10. "Pretty Girls (The Mover)"
11. "I Still Love You Julie"
12. "High Pressure Low"
13. "Don't Lose Touch"
14. "Miami"
15. "White Crosses"
16. "Osama Bin Laden As The Crucified Christ"
17. "How Low"
18. "Black Me Out"
19. "Thrash Unreal"
20. "Unconditional Love"
21. "The Ocean"
22. "Sink, Florida, Sink"
23. "We Laugh At Danger and Break All The Rules"