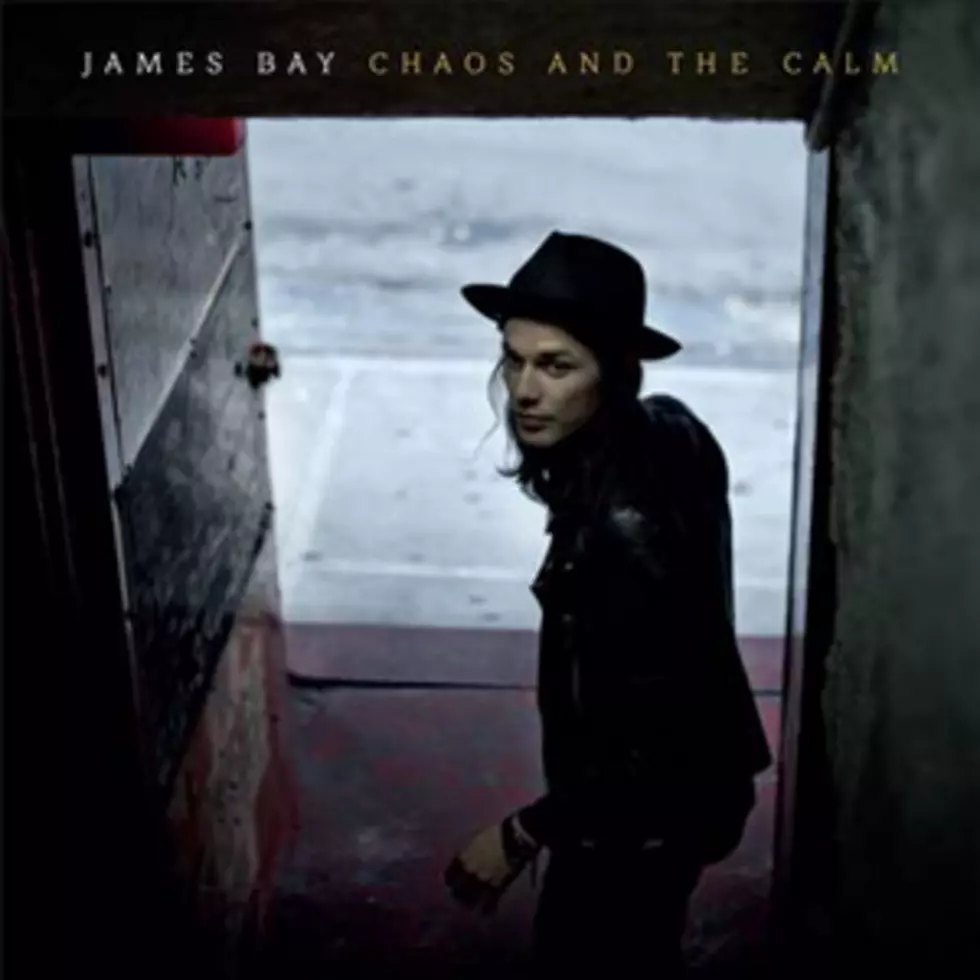 Album Review: James Bay, 'Chaos and the Calm'
Republic Records
If there is one artist who's on more "Artist to Watch" lists than we can count, it's James Bay. And with four EPs under his belt and his first U.S. headlining tour practically selling out in minutes, the singer-songwriter from Hitchin, England, has a lot to live up to with his debut album, Chaos and the Calm. Does he do it?
With all the hype around him, Bay, like many artists nowadays, broke the Tuesday album release day rules in the U.S. and dropped the new disc internationally on Monday (March 23) via Republic Records. And like many of the critics and his burgeoning fan base have predicted, it is an enjoyable listening experience. He starts the record off strong with the upbeat track, "Craving." After kicking it off with a banger, he reigns things in a little with his single, "Hold Back the River." With the layered vocals on the chorus and progressive tempo, there is something about this song that quickly draws you in and picks you up from any slump you're in at the moment. That's a big theme that floats through many of the tracks.
No matter what the actual lyrical content is, the melodies in Bay's songs seem to have this uplifting quality that we don't necessarily get from other artists that are looped into the same "genre." Compared to compatriots like Tom Odell, Ben Howard and George Ezra, the combination of storytelling, unforced grittiness and just sheer honest emotion sets him apart.
Take "Let It Go," for instance. Looking at a relationship that is clearly bursting at the seams and should probably end, Bay goes for flowery language of metaphors. He tells it like it is, and it feels like he's just having a conversation with listeners. It's that connection that makes this song and many of his songs so pleasing to our ears. Even when he goes for a rougher vibe like the rock and roll-meets-blues track, "Collide," there is still smoothness to the song that is so approachable that everyone from the edgiest of rock fans to the full-on pop lovers can get into it.
Then there's "If You Ever Want to Be in Love," a track that is one of our favorites, sounding a lot like something Fleetwood Mac would release if they put out a new album this year.
Perhaps the only thing that would take Chaos and the Calm over the edge is a little bit more of the magic that Bay brings onstage during his live performances. While it's a good album, it would have been great to see the experimentation and risks that he takes with covers; he's clearly got the skill to do it, but maybe he's saving that for his sophomore effort. We'll just have to wait and see.