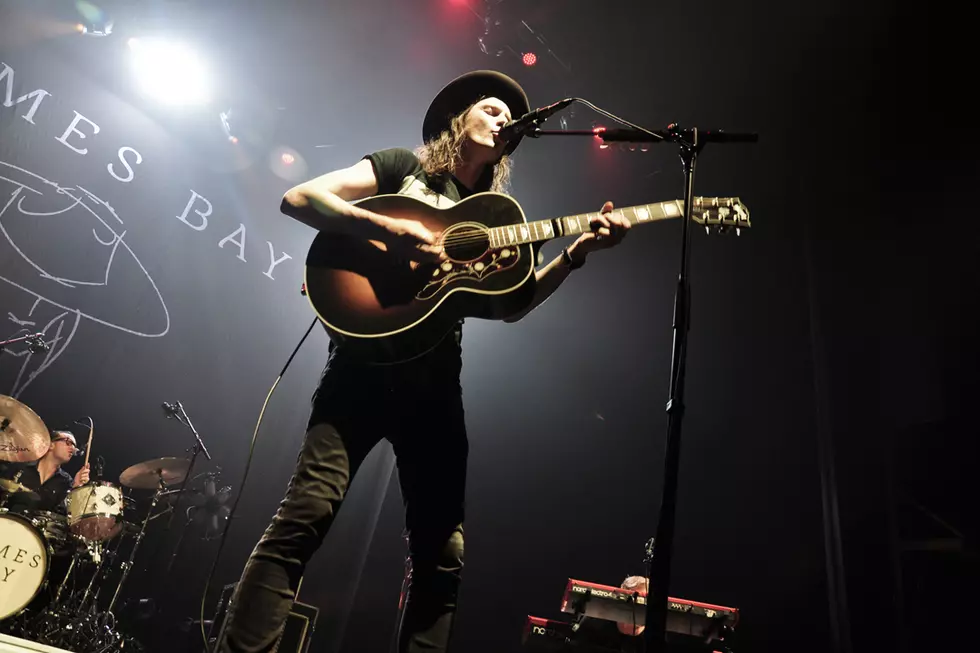 James Bay Plays Entire Debut Album at New York City Show
Emily Tan, Diffuser
Since the moment James Bay released his single, "Hold Back the River," he instantly wooed fans all over the U.S. And after hustling for the past few years and playing small venues with even tinier crowds in New York City, the British singer-songwriter packed Hammerstein Ballroom on Thursday night (July 23) and played one of the largest stateside gigs he's every played.
Before Bay took the stage, Tor Miller opened the night with a collection of soulful pop tracks from his recently released EP, Headlights, that turned the massive theater into a small dimly lit club. Native to the Big Apple, the singer-songwriter clearly sang from the heart with the smoothness that'll make you weak in the knees -- but still had just enough rasp that showed that he's not another pretty face amongst the pop crowd. Similar to Bay's own determination to make it as a household name, Miller has been playing the New York City circuit since he was a young teen.
Bay soon followed, and you could feel a shift in the energy in the crowd. While some solo artists heavily rely on the slower side of things, Bay does the opposite, filling his set with explosive and upbeat songs, playing with so much energy and passion that you have to believe every lyric that he's singing.
Aside from playing his LP, Chaos and the Calm, in its entirety, Bay threw surprised fans with a cover of Alicia Keys' "If I Ain't Got You." He made the rendition special with an impeccable guitar solo that sounded a little similar to the same riffs John Mayer would play -- but were done so expertly that it could rival the Continuum singer.
Check out our exclusive photos from the set below:
James Bay -- New York City's Hammerstein Ballroom

Tor Miller