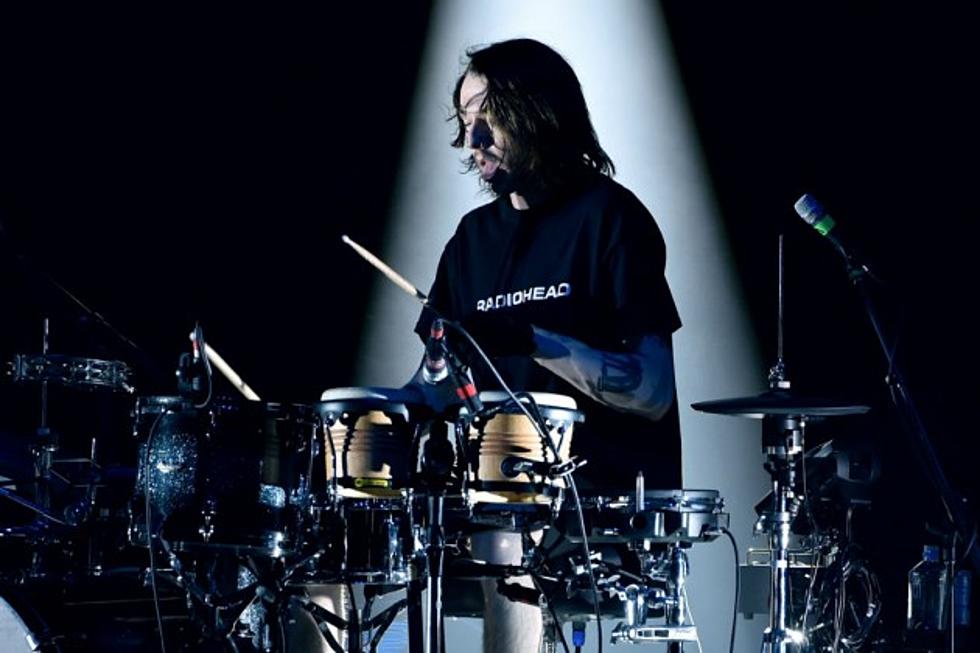 Alt-J's Thom Green Discusses the Significance of Radiohead's 'The Bends' on its 20th Anniversary
Kevin Winter, Getty Images
Today (March 13) marks the 20th anniversary of Radiohead's iconic sophomore album, The Bends, and in honor of that benchmark, Rolling Stone asked Alt-J's Thom Green to reflect on what the record has meant to him as a musician and the impact it's had on his career.
"I think I was about 15 the first time I heard The Bends," the Alt-J drummer recounted. "At the time, I strictly listened to metal and grunge, I wouldn't listen to anything else… I remember hearing it and thinking, 'This is actually pretty good.' At the time, it did have an impression on me. I thought I should look [Radiohead] up, because sonically, the album is pretty incredible."
"[Philip Selway's] drumming definitely influenced my style," Green added. "When Alt-J first got together, I had a minimal setup and the way Joe [Newman] plays guitar, he plays very rhythmically, doesn't play a lot of chords, so I had to pick up on that and, subconsciously, I think Selway's drumming played into that, the off-beats and the odd time signatures. He just fits so well with the instrumental, and I just started playing like that."
Green cites "Street Spirit" has his favorite cut from the The Bends, adding that the album stands the test of time.
"Radiohead could record [The Bends] tracks today and the sound would still be timeless," he said. "It doesn't sound like it was recorded 20 years ago."
Green also noted that he once saw Radiohead frontman Thom Yorke and guitarist Ed O'Brien walked by while attending Glastonbury music festival, and Green reacted the way many superfans would.
"They weren't playing that year, they just walked past – and I went into shock," he said. "I couldn't move, I couldn't speak. When you're obsessed with a band that much, they become like a myth, like they're not even real people."
Worst to First: Every Radiohead Album Ranked